Moline City Council WRONG To Raise Property Taxes In Vote TONIGHT, Says Moline Alderman
In advance of tonight's Moline City Council meeting, QuadCities.com has agreed to publish this guest editorial from Mike Wendt, 3rd Ward Alderman of Moline. Interested in contacting your alderman and telling them to vote NO to increasing your taxes? HERE is a link to all of the contact information for the Moline City Council.
By Mike Wendt,
3rd Ward Alderman of Moline
My fellow Moline residents, I wanted to give you an update on what is happening regarding your property taxes and the First Reading of the property tax levy ordinance that will occur on Tuesday November 9th and its possible adoption on November 16th.
During our first work season I made a motion to reduce the tax levy to target a property tax rate of $1.99 per $100 of assessed value. Our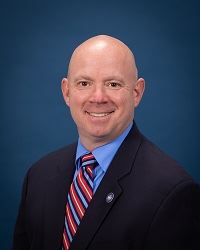 current property tax rate is $2.02. ($2.0177 to be exact). Through proper fiscal management over the past four years that rate had come down from a historically high water mark of just over $2.08 in 2017. It is important to note that from 2001-2012 only one year had Moline's property tax rate been above $2.00, but since then it has been above $2.00 every year.
To give some context residents in Quincy Illinois pay $1.08, Peoria $1.57, Dekalb $1.46, Decatur $1.70 and Normal residents only pay $1.03. There are no comparable cities in the state over $2.00 per $100 of assessed value other than Rock Island, East Moline and Galesburg, a topic for a future editorial. And of course, just across the river in Iowa, property taxes are a fraction of what they are here in Illinois, but don't forget Iowa's income tax is substantially higher than ours in Illinois. We need to be competitive and getting our rate under $2.00 is a crucial first step.
I also felt it was prudent not to take MORE money out of the pockets of our residents because we are currently projected to be sitting on $14,103,697 in reserves by the end of 2022; even after paying for the $7.1 Million dollars on the Riverside project. That reserve amount is a whopping $3,776,765 Million dollars OVER the high end of our reserve fund policy. Yes you read that right — we are sitting on EXCESS reserves in the millions, we have plenty of projects to do, but those excess reserves are not budgeted to be spent in the next year.
Unfortunately, my motion to reduce the tax levy failed on a vote of 4-4 with the Mayor voting against. In that same meeting a motion to increase the tax levy by $181,357 was approved by a vote of 4-4 but this time with the Mayor voting in favor of the increase. This amount was later changed to an increase of $147,521, which is better than $181K but is still an increase. Since my motion to reduce the Levy had failed, I attempted in a subsequent meeting to get this council to merely keep the levy the same as last year, but that too failed.
I am not an ideologue that believes that you must always cut taxes in every situation no matter what. For instance, next year when TIF#1 is closed and those properties downtown that have not been included in the City's property tax levy since the late '80s come back on the city's tax roll, it will be appropriate to capture at least some of that increased assessment in next year's levy. However, increasing taxes on our residents after everything they've gone through these past two years, and to adopt such an increase when the City has millions in unbudgeted surplus is the worst kind of government. It's not just "tax and spend", but tax and hoard.
While this increase will affect homeowners, it will also affect those renting as landlords will pass on that increase to their tenants. Again with gas prices so high, and inflation starting to get out of control, this is the worst time for our local government to take more money out of the pockets of our residents when we don't need the funds to run the city this year.
I write this letter in a hope to let my fellow residents know what is happening regarding your property taxes at your council meetings, and encourage you to reach out to your alderman and/or attend the Council meeting on Tuesday November 9th or 16th at 6:00 to make your voices heard and let your elected officials know how you want them to vote on this very important issue.