Meet Our Latest Illinois And Iowa Pet Of The Week… Pancake!
QuadCities.com is happy to partner with Quad City Animal Welfare Center, 724 2nd W. Ave., Milan! Interested in adopting a pet? Check out our Pet of the Week every Monday!
This week's Pet of the Week is… Pancake!
What makes Pancake delightful? His cute little face! He is just amazing. He is a lap cat, and loves to just hang out on his humans and purr away while making biscuits.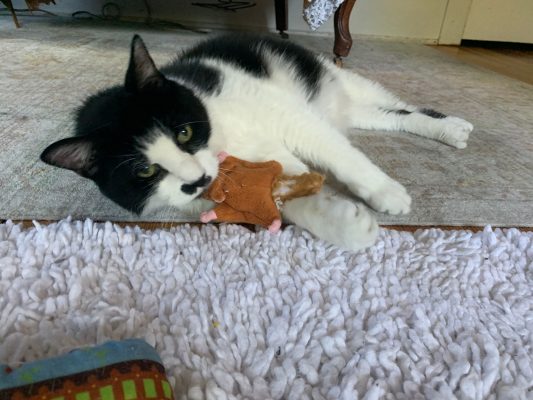 While on your lap, he stretches out his little paw and gives a little nudge asking for more pets. It's the cutest thing ever and will just melt your heart.
He loves relaxing during the day. He's usually napping. If he's not napping, he is looking out the window checking out the birds, squirrels, and cars that drive by. He loves being brushed and petted. He also loves being on a lap.
Pancake is diabetic but does not even notice when he is getting his insulin. QCAWC will continue to provide his medication and prescription diet. Due to his diabetes he is available by appointment only. Interested in adopting Pancake? Please call us at 309-787-6830 option 3, ext 15 or email our cat care manager at Amber@qcawc.org