You Can Put All Your Eggs In One Basket Here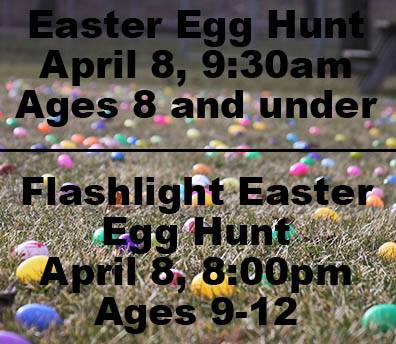 One of the most enjoyable springtime festivities will always be the Easter Egg Hunts!
The Moline Parks and Recreation Department has teamed up with Sexton Ford to bring you not one, but TWO unique Easter Egg Hunts this year! Both hunts will be held on Saturday, April 8.
Kids ages 8 and under, are invited for the 13th Annual Easter Egg Hunt at Riverside Park Field (3300 5th Ave. Moline). There will be 12,000 candy-filled eggs hidden around the field for children to find. Other activities include a visit from the Easter Bunny and McGruff the Crime Dog and a fun bounce house provided by Quad City Bouncy!
The hunt for children ages 2 and under will be held inside the fenced area of the pool at 9:45am. Ages 3-6 will start at 10am and be located west of the pool. Ages 7-8 will commence at 10am at the north side of the Mausoleum.
In addition to the morning egg hunt, the City of Moline will also be offering a new spring event, Flashlight Easter Egg Hunt! This event will be for children ages 9-12 years old. Candy-laden eggs will be hidden around Riverside Park Field (3300 5th Ave. Moline) to discover. Flashlight Easter Egg Hunt will start at 8pm and kids must bring their own flashlights.
Both events are FREE and open to the public. So get those baskets prepared for some Easter Egg Hunt fun!