Genesis Holding Adventures In Nursing Camp For Illinois And Iowa High School Students
High school students in grades 9th through 12th who are interested in a career in health care are welcome to attend Genesis Adventures in Nursing (GAIN) Camp at Genesis Medical Center, Davenport June 19-23 (deadline for registration is April 21) and July 17-21 (deadline for registration is May 17).
GAIN Camp is held each summer at Genesis Medical Center, Davenport, and provides an opportunity for high school students – 9th through 12th grade – to explore nursing and health care careers. Designed to offer an exciting week-long adventure, where participants will have first-hand encounters with various nursing and health care opportunities and, through hands-on mock situations and simulations, experience what it may be like to be a Genesis nurse.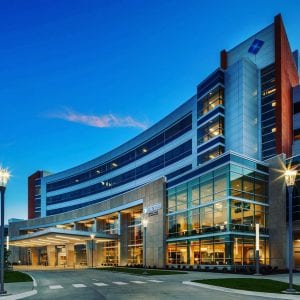 In 2016, we wanted to know if GAIN Camp influenced our campers to pursue a nursing or health care career. So, a research study surveyed GAIN camp participants who completed the program between 2009-2016. The survey revealed that GAIN Camp has been influential in participants' decision to pursue a career in health care. Of the respondents, 67% were pursuing a career in health care.
This year GAIN Camp will take place June 19-23 AND July 17-21 for half-day sessions. To learn more and register, visit:
https://www.genesishealth.com/careers/nursing/education/.