Rock Island's Circa '21 Presents 'Christmas Story' Musical
With the show nominated for three Tony Awards including Best Musical and described by Broadway World as "a twinkling Christmas delight," Circa '21 Dinner Playhouse will bring loads of holiday cheer to area audiences in the yuletide treat A CHRISTMAS STORY: THE MUSICAL. Running through December 30, this sensational opener to the dinner theatre's 2023-24 season inspired the New York Times to rave, "You'd have to have a Grinch-sized heart not to feel a smile spreading across your face," and its Rock Island production boasts a top team of professional talents.
A CHRISTMAS STORY: THE MUSICAL will be presented at Circa '21 through December 30, with performances on Wednesday, Friday and Saturday evenings at 7:30 p.m., Sundays at 5:30 p.m., and Wednesday matinées at 1:15 p.m. Pre-show entertainment featuring the theatre's waitstaff The Bootleggers will also precede all performances. Ticket prices are $63 for the evening dinner-and-show productions and $56 for the matinee or evening performances on Wednesdays.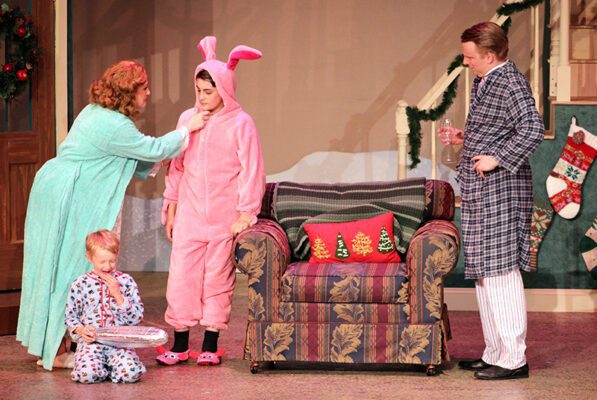 Reservations are available through the Circa '21 ticket office. For reservations, contact the theatre at 1828 Third Ave, Rock Island or by calling 309-786-7733 ext. 2.
Based on the 1983 film classic and set in the fictional town of Hohman, Indiana, in the 1940s, A CHRISTMAS STORY: THE MUSICAL follows nine-year-old Ralphie Parker and his quest for the Holy Grail of Christmas gifts: an Official Red Ryder carbine-action 200-shot Range Model air rifle. Rebuffed at every turn with a similar echoing response, Ralphie plots numerous schemes to achieve his desperate desire for the coveted BB gun.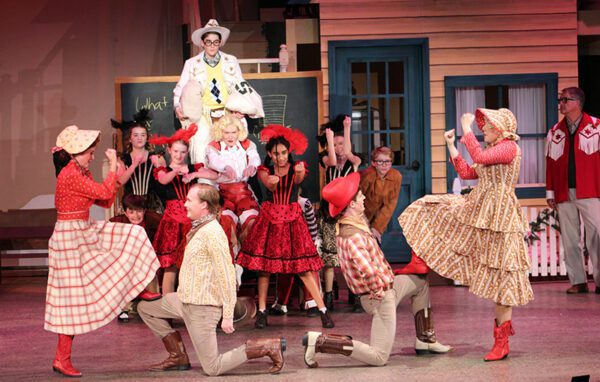 Meanwhile, all of the iconic scenes that audiences fondly recall from the movie are found in its musical adaptation: Ralphie's friend Flick getting his tongue stuck to the flagpole, his brother Randy getting dressed in his suffocating snowsuit, the bullies Farkus and Dill; the leg-lamp Major Award, Ralphie's bunny suit and many more.
With its score by Academy Award and Tony winners Benj Pasek and Justin Paul running the gamut from gentle ballads to show-stopping ensemble numbers and its songs including such titles as "Before the Old Man Comes Home," "When You're a Wimp," and the delightfully inevitable "You'll Shoot Your Eye Out." A CHRISTMAS STORY: THE MUSICAL received Tony and Drama Desk Award nominations for its memorable compositions. Pasek and Paul had their first Broadway smash with the 2015 musical Dear Evan Hansen, which won six 2016 Tonys including Best Musical and Best Score and later that year, they won Best Original Song Oscars for "City of Stars" from the movie-musical smash La La Land.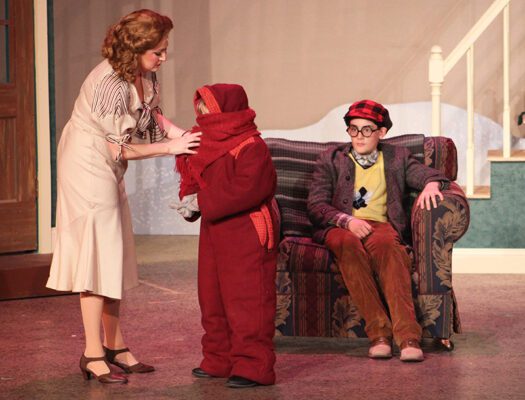 With the show last produced at Circa '21 in 2013, the theatre's new rendition of A CHRISTMAS STORY: THE MUSICAL is directed and choreographed by venue veteran Ashley Becher, who previously helmed productions of Irving Berlin's White Christmas, Seussical and Just Desserts, with music direction by area favorite Ron May.
Portraying narrator Jean Shepherd is Mark McGinn, a longtime Quad City Music Guild favorite who also appeared in Circa '21's 2021 holiday production Winter Wonderland, with the Parker family portrayed by Ben Pisel (Ralphie), Fulton Young (Randy), Cara Chumbley (Mother) and Bobby Becher (The Old Man). Completing the ensemble are 20 additional professional talents: Jack Carslake, Adam Cerny, Tim Davis, Kyle DeFauw, Elena Doyna, Nathan Gallop, Brighton Greim, Amelia Griffin, Marley Haley, Bryce Hayden, Sophia Kilburg, Kiera Lynn, Lucy Peterson, Marlo Reed, Sophie Seamer, Savannah Bay Strandin, Sami Weathersby, Charleigh Weatherspoon, Luke Young and Olivia Young.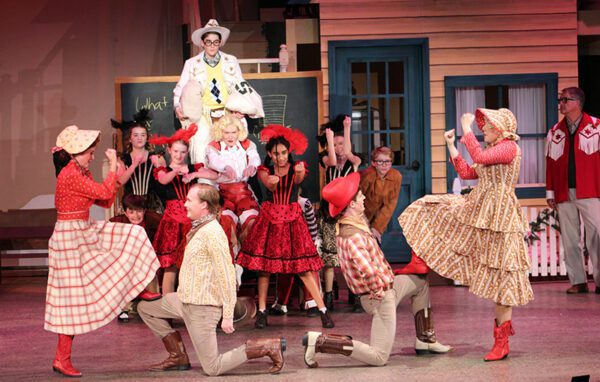 Circa '21's entire staff is delighted to open their 47th season of magical theatre with this holiday winner for the whole family and urges audience members to reserve tickets for what is certain to be an unforgettable cold weather treat. Call the Circa '21 ticket office at 309-786-7733 ext. 2 for reservations and share the yuletide season with the theatrical gift of A CHRISTMAS STORY: THE MUSICAL!