Moline's Black Box Theatre Holding Auditions For Two Shows Today
The Black Box Theatre is holding auditions for their next two shows on February 25 from noon to 3 pm. Actors will be asked to read from the script. Actor/Singers prepare a classic Broadway tune and you will read from the script. These are open auditions. Everyone one is welcome.
The Mystery of Irma Vep is a farce by Charles Ludlam. The synopsis: Mandacrest Estate is the home of Lord Edgar, an Egyptologist, and Lady Enid. Lady Enid is Lord Edgar's second wife, though he has yet to recover entirely from the passing of his first wife, Irma Vep. There are vampires, werewolves and mummy's as well.
CAST: Two men capable of different British accents. The two play all of the characters.
Rehearsals begin March 6 – Show runs April 13 to 22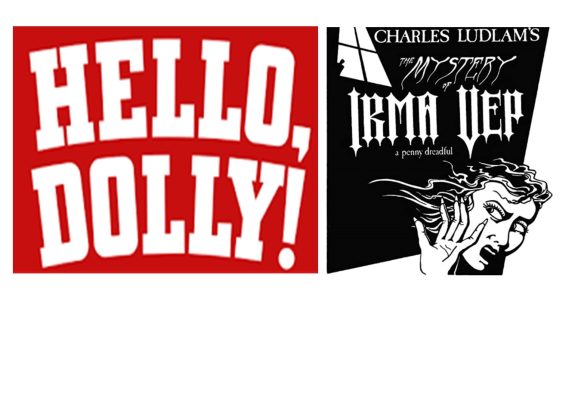 Hello Dolly: Jerry Herman's energetic Hello, Dolly! is a musical filled with charisma and with heart. Matchmaker Dolly Levi is a widow, a matchmaker, and also a professional meddler –but everything changes when she decides that the next match she needs to make is to find someone for herself. Set in New York City at the turn of the century, Hello Dolly! is boisterous and charming from start to finish. Hello, Dolly! features such memorable songs as "Before the Parade Passes By," "It Only Takes a Moment," "Put on Your Sunday Clothes," and – of course – the title number, "Hello, Dolly!"
CAST: Roles available:
Dolly Gallagher Levi Female Mezzo-Soprano
Irene Molloy, Female Soprano
Cornelius Hackl Male Bass-Baritone
Horace Vandergelder Male Baritone
Barnaby Tucker Male Baritone
Minnie Fay Female Mezzo-Soprano
Rudolph Reisenweber Male Bass
Mrs. Rose Female Alto
Judge Male Spoken
Ernestina Money Female
Waiters Male Ensemble
Rehearsals begin April 24. Show runs June 1 to 10
Please bring a photo and resume and all of your conflicts in the rehearsal period.