Malibu Jack's Coming To Iowa? New Indoor Theme Park Opening In Bettendorf This Fall
A new indoor theme park is coming to Bettendorf this fall!
According to a press release sent out today from Jester FEC, the Lexington, Kentucky company has purchased the former Schnucks and Marshalls stores at Bettendorf's Duck Creek Plaza on Middle Road and will be building a new indoor theme park there this year, with a fall 2023 opening date slated.
The company's sixth large-scale indoor theme park will include go karts, bowling, miniature golf, laser tag, large kids' zone, and more. The name of the spot is to be determined but, given that the owner has several other theme parks by the name of Malibu Jack's, you probably won't go broke betting that it's going to be called Malibu Jack's.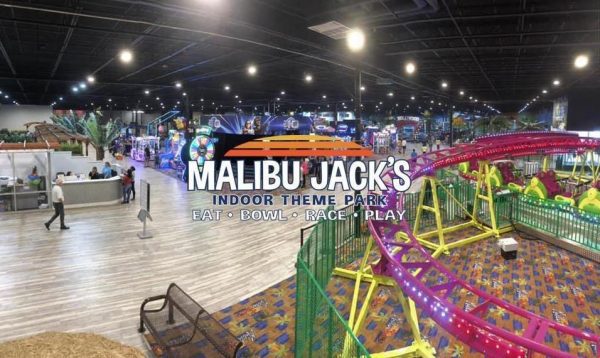 According to the Malibu Jack's website, "Malibu Jack's has family fun for everyone! Attractions include: go karts, bowling, indoor coasters, miniature golf, laser tag, motion theaters, virtual reality, arcade games, and more! There is space for birthdays, large group events, and more!"
"Jester FEC takes an innovative approach to building indoor theme parks by transforming vacant buildings into entertainment spaces rather than building new venues from the ground up," the company said in its press release. The team is responsible for four "Malibu Jack's" locations in Kentucky and Indiana, the first opening in 2013.
"Our goal has always been to find a way that we, as entrepreneurs, could also make a positive impact on our communities, turning what had been an eyesore or empty store into a place that brings joy to residents and visitors alike," Steve Hatton said in the release. "We love that challenge, and are eager to bring this excitement to families across the country."
Malibu Jack's indoor theme parks feature bowling alleys, go-kart tracks, miniature golf, laser tag, a variety of rides, arcade games, and a signature kids' play area known as Bounce Beach. Attractions vary by site. Each new site creates about 100 jobs for its local community and prides itself on offering a clean, safe, and fun environment for family entertainment.