Looking For Things To Do In Illinois And Iowa This Week? Check Out FUN10!
Looking for cool things to do over the weekend in the Illinois and Iowa Quad-Cities?
Check out our Fun10!
Fun10 — ten ways for you to have fun in the Quad-Cities, this week and every week, only on your site for fun, free, local entertainment, QuadCities.com!
Every week, we drop a new Fun10, to give you a head start on your week and a heads up on what's going on over the coming seven days. Check out Fun10 every Sunday for the details on ten awesome events happening around town. It's a cool read, and a great way to get started planning your entertainment for the week.
So what's on the Fun10 for this week? Read on…
Halloween Skate Rolls In This Week
It's spooky season and it's time to skate!
The Eldridge Community Center and Skatepark will present a special seasonal Halloskate on October 29!
Doors open at 1:00pm
Admission: $7.00
Skate rental: $2.00
Costume contest at 3:00pm
Learn more here: HALLOSKATE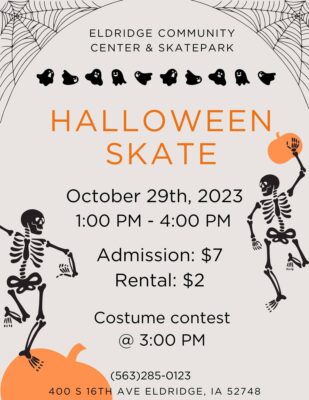 Scare Up Some Fun With Boo At The Zoo
BOO!
It is Niabi Zoo's annual celebration of Merry not Scary Halloween Festivities. Many generous, local businesses will provide free treats to our Zoo guests. Wear your costumes, bring a smile, and enjoy the many annual Boo at the Zoo activities.
Saturday, October 28
Boo at the Zoo Activity Hours: 10 am-3 pm
Zoo Admission Hours: 10 am-5 pm, Last entry @ 4 pm
Online tickets are not available for Boo at the Zoo. However, you can purchase tickets onsite on Oct 28 & 29 at the online discounted rate!
Please remember that the Zoo cannot provide a separate entry line for members due to the many guests visiting during Boo at the Zoo. Guests will be admitted on a first-come, first-served basis. Please have your membership card( Niabi Zoo or Funbundle) and ID ready if you are a member.
The Zooseum Pass (expires on 10/15) and QC Family Pass are invalid for this event.
Learn more: BOO AT THE ZOO
'Rocky Horror' Back This Week
"The Rocky Horror Show" is back in Rock Island!
That sweet transvestite, Dr. Frank-N-Furter, and his motley crew are back this October at The Speakeasy in downtown Rock Island!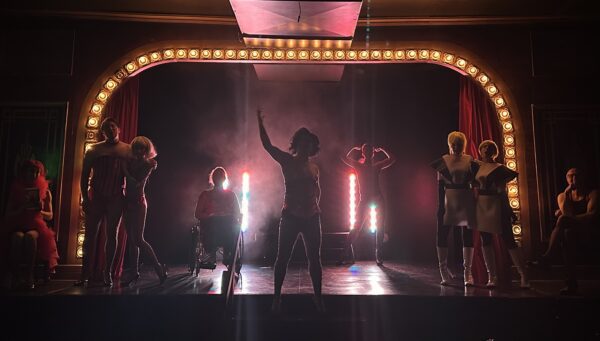 On the way to visit an old college professor, two clean cut kids, Brad Majors and his fiancée Janet Weiss, get caught in a storm and end up at the home of a mad transvestite scientist, Dr Frank 'n' Furter, who is in the midst of one of his maniacal experiments!
The show is filled with twisted, whacky comedy and memorable songs including "The Time Warp", Sweet Transvestite", "I'm Going Home," "I Can Make You A Man" and many more!
Directed by long time "Rocky Horror" veteran Tristan Tapscott – who appeared as Franky in The Speakeasy's productions in 2018 and 2020 and directed the show in both 2021 and 2022, the show features Micah Bernas as Franky, Taylor Lynn as Janet, Tyler Henning as Brad, Kelsi Ford as Magenta, Bradley Heinrichs as Eddie/Dr. Scott, Adam Cerny as Rocky, Abigail Graham as Riff-Raff, Sophia Kilburg as Columbia and returning for his 7th consecutive year – Doug Kutzli as the Narrator!
"The Rocky Horror Show" is produced by Brett Hitchcock and features Choreography by Ashley Becher and Music Direction by Bobby Becher, reuniting the same creative team behind the 2022 and 2023 productions. The design team includes Lighting Designer Cameron Strandin, Sound Designer Ben Takitch and Stage Manager Jeremy Littlejohn.
"The Rocky Horror Show" will play The Speakeasy October 20, 21, 27 and 28 at 7pm and 11pm and both October 22 and 29 at 6pm!
ALL TICKETS ARE $25 IN ADVANCE AND $30 THE DAY OF THE SHOW.
Make Reservations by calling 309-786-7733 ext. 2 or online at TheCirca21Speakeasy.com.
Last Chance To See The Hilarious 'Outsider' At Circa '21
Rock Island's Circa '21 is presenting "The Outsider," and it's a great, funny show that makes fun of politics in general without taking sides.
It's a fantastic show. I loved it. If you're looking for a great comedy that makes fun of politics without taking sides, you've got to check out "The Outsider."
"The Outsider"  will be presented at Circa '21 through October 29, with performances on Wednesday, Friday and Saturday evenings at 7:30 p.m., Sundays at 5:30 p.m. and Wednesday matinées at 1:15 p.m. Pre-show entertainment featuring the theatre's waitstaff The Bootleggers will precede all performances. Ticket prices are $60.55 for the evening dinner-and-show productions, $53.73 for the matinées.
 Reservations are available through the Circa '21 ticket office. For reservations, contact the theatre at 1828 Third Avenue, Rock Island or by calling 309-786-7733 ext. 2.
Get Your Tarot Read At Igors
Igor's Bistro is hosting a tarot card reader Friday and Saturday nights. Come see how your future could play out!
It's $10 (cash only) for a 10-minute session. Group readings (3 people max) are $10 per person for a 15-minute-long reading.
Igor's very own tarot card reader will be located out on the front yard in a brand-new tent.
Dinner in a scary spot? Tarot card readings on the front lawn? SPOOKY SEASON IS HERE!
Learn more: TAROT READINGS AT IGOR'S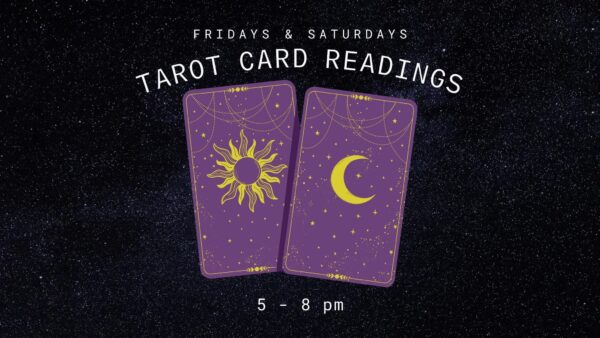 Feeling Halloween Trivial This Week?
Join in the fun at The Coffee House for Halloween Trivia Night on October 26!
EVERY Trivia Night come and collect points to redeem for amazing LEVEL UP PRIZES!!
Plus, prizes will be awarded to the top 3 overall winning teams of the night!
Beverages:
Beer, Wine, Cider, Smoothies, Tea, Specialty Coffee drinks, and the "famous" Curated Flights….and more!!
B.Y.O.S:
Bring Your Own Snacks
Learn more: TRIVIA NIGHT
Line Up For Scarecrow Row
Scarecrow Row is Geneseo's favorite Halloween tradition and returns to the Geneseo City Park on Saturday October 28, 2023 from 10a-4p!
As a part of Geneseo's Scarecrow Row, children are invited to trick or treat at the Geneseo City Park among the Scarecrows from 10a-12p.
Geneseo businesses will be at the park handing out candy to trick or treaters, while a Halloween photo booth will be set up on the bandshell stage. GHS Silver Cord Volunteers are encouraged to sign up to help pass out candy to trick-or-treaters.
The trick-or-treating fun happens from 10a-12p, but the scarecrows will be set up at the park until 4p – offering people a chance to get an up close look at the scarecrows without the crowds.
Learn more: SCARECROW ROW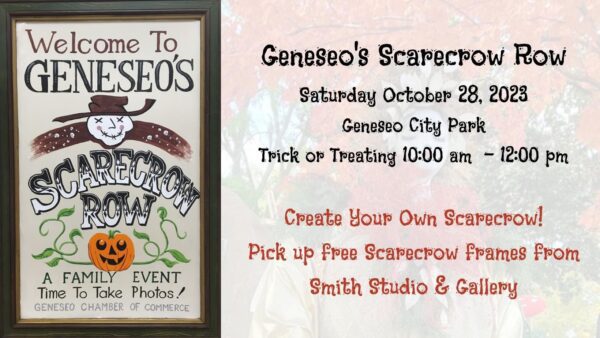 Kick It At The Crib
Corn Crib's CribFest Kicks Off September 8th in Coal Valley!
CribFest operates on weekends from September 8th – October 29th
CribFest Season Hours:
Fridays, Saturdays, Sundays 10am-6pm
*these hours are not the same as our store/nursery/greenhouse hours*
FALL FUN FOR ALL AGES!
You can expect all of the general admission activities we've had in previous years, like:
• Zip-line
• Human Hamster Wheel
• Giant Bounce Pad
• Hayrack Rides
• Cow Train
• Farm Animals
• Pedal Cars
• Straw Mountain Maze
• Grain Bin Basketball
• Giant Tire Swings
• And much, much more!!
General Admission
Ages 0-3 Free
Ages 4-61 $13
Ages 62+ $6
*Pay-to-Play activities are not included in General Admission*
Pay-to-Play includes:
• Paintball
• Hayrack Paintball
• Pumpkin Slingshot
• Pumpkin Cannon
Learn more: CORN CRIB NURSERY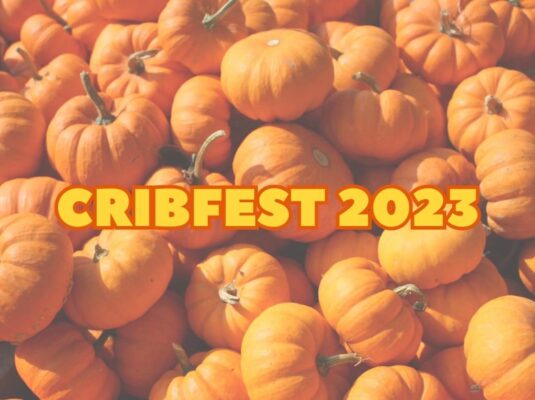 Mercado Brings Fun To Downtown Moline
Moline's Mercado On Fifth is back!
Bringing Back Mexican Cuisine, Culture And More Fridays through Sept. 10 from 5 to 10 p.m. at 432 12th Street in Moline, everyone can get the weekend started right with Mercado! There will be a variety of children's activities, delicious Mexican cuisine, and unique retail stands selling everything from jewelry to hand-sewn blouses and imported ceramics.
Mercado on Fifth is not just a market; it serves as a resource and catalyst for aspiring entrepreneurs. The weekly events bring Quad Citizens together to celebrate culture and community in an inclusive way. Educational programming at Mercado provides enrichment hours for children, and free nonprofit booth space gets helpful information to adults.
By addressing the specific needs of small businesses in the area, Mercado on Fifth and its partners have helped create and/or provide a platform for 30 new minority-owned businesses in the Quad Cities region. Most vendors have taken advantage of our free small business workshops (in Spanish and English) in partnership with the Illinois Small Business Development Center at Western Illinois University (SBDC). Through the management of the SBDC, we also started a micro-grant program for minority entrepreneurs to purchase equipment for their businesses. Over the past two years, Mercado founder Bob Ontiveros has given away over $62,000 to over 40 minority-owned businesses to purchase anything from food warmers to an industrial sewing machine.
Black Hawk College, another valued partner, also began offering the Food Sanitation Management class in Spanish at the request of Mercado leadership. Previously, Spanish speakers interested in becoming a kitchen manager or starting a food business had to drive to Chicago to take the class. Finally, Mercado on Fifth supported the creation of a commercial kitchen located within St. John's Lutheran Church just blocks away from the Moline event space, thus completing the entrepreneurial eco-system. Mercado vendors and other small businesses now rent the kitchen for a small hourly fee.
Go ahead and block out your Fridays because Mercado On Fifth is where you are going to want to be this summer.
Get Into Thursday Night Groove At Schwiebert Park
Get into the groove at Rock Island's Schwiebert Park!
Come listen to live music along the Rock Island riverfront at Schwiebert Park, 1st Ave. and 18th St.  Sponsored by Rock Island Parks and Recreation and sponsored in part by: Rock Island Happy Joes, Alternating Currents, Friendship Manor, Bent River Brewing Company, and Mississippi Valley Blues Society.
Thursday Night Groove
10/19/2023 RAIN DATE IF NEEDED
6:00pm Concession Open from Bent River Brewing and Rock Island Parks Concession Stand Featuring Rock Island Happy Joes
7:00pm-9:00pm Concert
*No outside alcohol allowed in Park.
**Bring a lawn chair or blanket to enjoy the concert on the Great Lawn!