Get Your Ticket To Fun In Illinois And Iowa With This Week's FUN10!
It's Sunday, and QuadCities.com proudly presents Fun10, a list of the top 10 things to do in the Quad Cities this week, and every week!
Every Sunday, we drop a new Fun10, to give you a head start on your week and a heads up on what's going on over the coming seven days. Check out Fun10 every Sunday for the details on ten awesome events happening around town. It's a cool read, and a great way to get started planning your entertainment for the week.
FUN10 — ten ways for you to have fun in the Quad-Cities, this week and every week, running every Sunday, only on your site for fun, free, local entertainment, QuadCities.com!
So what's on the Fun10 for this week? Read on…
Red, White, And Boom Returns!
The annual bi-state Red, White and Boom in downtown Davenport and Rock Island returns this year on July 3, 2022. Family-friendly activities will take place throughout the day in Davenport and Rock Island. At 9:30 p.m. fireworks will be shot, in sync to music broadcast on 97X, from two barges in the middle of the Mississippi River.
Spectators can watch from free viewing areas along the Davenport riverfront including LeClaire Park, Quinlan Court, Centennial Park and Bechtel Park, or from Schwiebert Riverfront Park in downtown Rock Island. Bring your own lawn chair.
FAMILY ACTIVITES
There will be plenty of activities on both sides of the river for families to enjoy ahead of the fireworks display. Food and beverages will be available for purchase.
Davenport
LeClaire Park: Identity Crisis, a 12-piece classic rock band, will take the LeClaire Park bandshell stage for a free performance from 6-9:30 p.m. Davenport Park and Recreation kids zone activities include yard games, bounce houses, a NASCAR simulator, a misting station and more from 6-9 p.m. Magician David Casas will perform live 15-minute shows on the hour from 6-8 p.m. Food trucks will be stationed on Beiderbecke Drive with BBQ, funnel cakes, ice cream, brats, walking tacos and kettle corn and much more.
Quinlan Court: Located at the corner of River Drive and Brady Street, the Red, White and Bags! double-elimination tournament will be open to teams of two (age 18+) and take place 11 a.m. – 8 p.m. Enjoy a beer from Front Street Brewery, live music and food trucks.
Freight House Farmers' Market: From 10 a.m.-2 p.m., check out favorite local vendors selling freshly grown vegetables to homemade treats. In the parking lot, enjoy Iowa's History on the Move Mobile Museum from 10 a.m.-9 p.m., a free exhibit focused on Iowa people and places.
 Modern Woodmen Park: River Bandits vs. the Peoria Chiefs. Game starts at 6 p.m.
 Rock Island
Schwiebert Riverfront Park: DJ Jeff James will provide live music from 5-7 p.m. Class of '82, an '80s tribute band, begins at 7 p.m. Kids activities will include face-painting and balloon animals, as well as glow merchandise for sale. Bent River Brewing Co. will host a beer garden and a wide variety of food vendors will be on hand.
In Davenport, spectators are encouraged to park north of River Drive. Parking will be free in city parking ramps in downtown Davenport from 10 a.m.-11 p.m. Be aware of street closures along the riverfront area. In Rock Island, parking on the street and in the city ramp is free except for reserved spaces in the parking ramp.
Bettendorf Outdoor Concert Series Offers Great Tunes
The Bettendorf Public Library's wildly popular Summer Concert Series is back from its hiatus and is returning to Faye's Field on Thursday nights at 6:30 PM.
Faye's Field is located just south of the Library on 18th St in Bettendorf.
These free concerts will take place every Thursday from June 2nd through August 11th and will be held come rain, shine or oppressive heat.
In case of inclement weather, the backup location will be inside the Library at 2950 Learning Campus Dr. in the Bettendorf Room.
Attendees are encouraged to bring lawn chairs or blankets and are welcome to bring food and drinks to enjoy during the event.
The Summer Concert Series is funded by the Bettendorf Public Library Foundation.
This year's concert line-up includes:
June 30: Lojo Russo
July 7: The Velies
July 14: Crooked Cactus Band
July 21: Avey Grows Band
July 28: Class of '82
August 4: David G. Smith
August 11: Soul Storm
ABOUT the Bettendorf Public Library Information Center: Located at 2950 Learning Campus Drive, Bettendorf, Iowa 52722, the Library's mission is "Committed to providing access to information and ideas for all." For more information, visit www.bettendorflibrary.com or call 563-344-4175.
'Joseph' Continues At Countryside Today And Next Weekend
Countryside Community Theatre Proudly presents "Joseph & the Amazing Technicolor Dreamcoat!" Shows are today and next Friday through Sunday.
"Sha la la, Joseph, you're doing fine! You and your dreamcoat, ahead of your time!" One of the most enduring shows of all time, "Joseph and the Amazing Technicolor Dreamcoat" is a reimagining of the Biblical story of Joseph, his father Jacob, eleven brothers and the coat of many colors.
Told entirely through song with the help of a main character Narrator, the musical follows preferred son Joseph. After being sold into slavery by his brothers, he ingratiates himself with Egyptian noble Potiphar, but ends up in jail after refusing the amorous advances of Potiphar's wife. While imprisoned, Joseph discovers his ability to interpret dreams, and he soon finds himself in front of the mighty but troubled, Elvis-inspired, Pharaoh. Joseph's solution to Egypt's famine elevates him to Pharaoh's right-hand man and reunites him with his family.
The magical musical is full of catchy songs in a variety of styles, from a parody of French ballads ("Those Canaan Days"), to country-western ("One More Angel in Heaven") and calypso ("Benjamin Calypso"), along with the unforgettable classics "Any Dream Will Do" and "Close Every Door."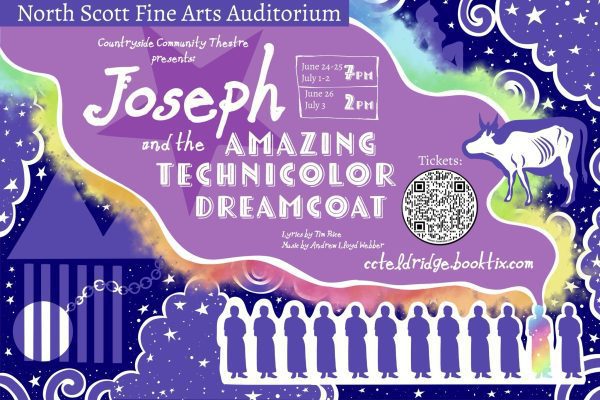 Check Out The Quad-Cities Latest Outdoor Music Venue
Free music from local artists will rock Davenport's newest riverfront venue, Quinlan Court!
Front Street Brewery and local food trucks will be onsite for food and beverage purchases.
Food trucks and beverages at 6:00 p.m. with music starting at 7:00 p.m.
Learn more here: davenportiowa.com/riverfront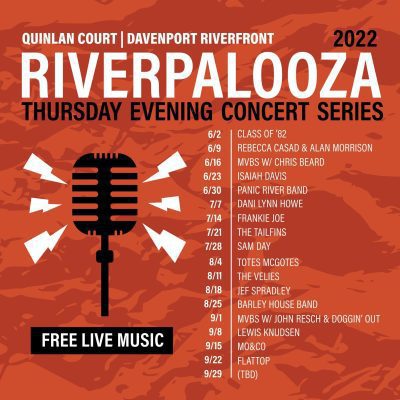 Featured artists upcoming include:
July 7 | Dani Lynn Howe
July 14 | Frankie Joe
July 21 | The Tailfins
July 28 | Sam Day
August 4 | Totes McGotes
August 11 | The Velies
August 18 | Jef Spradley
August 25 | Barley House Band
September 1 | MVBS w/John Resch & Doggin' Out
September 8 | Lewis Knudsen
September 15 | Mo&Co
September 22 | FlatTop
September 29 | TBD
River Music Experience's Live At 5 Rolls Out All Summer
It's that time of year, the 2022 season of Live@Five is taking place in Davenport's RME Courtyard Fridays at 5pm for FREE live music.
7/8 – Piso's Cure
sponsored by Winstein, Kavensky & Cunningham LLC
7/15 – Soul Storm
sponsored by MidAmerican Energy
7/22 – Jumbies
sponsored by IH Mississippi Valley Credit Union
7/29 – The Dawn
sponsored by Dahl Ford
8/5 – Matt Fuller Band
sponsored by QC Foot & Ankle Associates
8/12 – Funk Sauce Brass Band
sponsored by Downtown Davenport Partnership
8/19 – Diplomats of Solid Sound
sponsored by The Echo
8/26 – Beaker Brothers
sponsored by Nelson Brothers Agency & West Bend Mutual
9/2 – Crooked Cactus
sponsored by Pierce's Promise
9/9 – Blues Rock-It
sponsored by Lobo's Salsa
9/16 – Flash In A Pan
sponsored by Wind Dancer Boutique
9/23 – Jordan Danielsen Band
sponsored by The Planning Center
9/30 – Orangadang
sponsored by Zeke's Island Cafe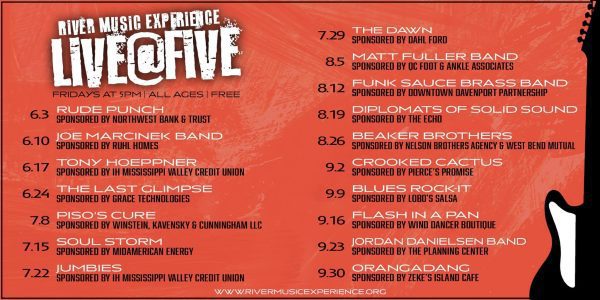 Check Out The Summer Outdoor Concerts At Bass St Landing
With summer comes the sound of live outdoor music in our downtowns!
Enjoy this free summer concert series every Thursday night through August 11th in Downtown Moline!
Moline Centre's Thursday Night Summer Concert Series takes place from 7:00 p.m. to 9:00 p.m. on the Plaza at Bass Street Landing.
All you need to bring is a lawn chair!
There will be food and beverages are available for purchase but no outside food or beverages allowed.
Learn more here: FACEBOOK
Make Mercado A Regular Friday Stop All Summer
Moline's Mercado On Fifth is back!
Bringing Back Mexican Cuisine, Culture And More Fridays through Sept. 10 from 5 to 10 p.m. at 432 12th Street in Moline, everyone can get the weekend started right with Mercado! There will be a variety of children's activities, delicious Mexican cuisine, and unique retail stands selling everything from jewelry to hand-sewn blouses and imported ceramics. 
Mercado on Fifth is not just a market; it serves as a resource and catalyst for aspiring entrepreneurs. The weekly events bring Quad Citizens together to celebrate culture and community in an inclusive way. Educational programming at Mercado provides enrichment hours for children, and free nonprofit booth space gets helpful information to adults.
[AD]
By addressing the specific needs of small businesses in the area, Mercado on Fifth and its partners have helped create and/or provide a platform for 30 new minority-owned businesses in the Quad Cities region. Most vendors have taken advantage of our free small business workshops (in Spanish and English) in partnership with the Illinois Small Business Development Center at Western Illinois University (SBDC). Through the management of the SBDC, we also started a micro-grant program for minority entrepreneurs to purchase equipment for their businesses. Over the past two years, Mercado founder Bob Ontiveros has given away over $62,000 to over 40 minority-owned businesses to purchase anything from food warmers to an industrial sewing machine.
Black Hawk College, another valued partner, also began offering the Food Sanitation Management class in Spanish at the request of Mercado leadership. Previously, Spanish speakers interested in becoming a kitchen manager or starting a food business had to drive to Chicago to take the class. Finally, Mercado on Fifth supported the creation of a commercial kitchen located within St. John's Lutheran Church just blocks away from the Moline event space, thus completing the entrepreneurial eco-system. Mercado vendors and other small businesses now rent the kitchen for a small hourly fee.
Go ahead and block out your Fridays because Mercado On Fifth is where you are going to want to be this summer.
Coal Valley Days Rollin' In Next Weekend
Coal Valley Days return to the bring back the nostalgia of the old fashioned small town festival July 1 and July 2!
Friday July 1 and Saturday July 2, Coal Valley is hosting their annual Valley Days celebration! All events take place at the Coal Valley Municipal Park on First Street. Come out for carnival rides, a car show, parade and more!
​Pork chop sandwiches will be grilled throughout the event by the Coal Valley Lions Club. Burgers, brats hot dogs & chicken sandwiches will also be grilled by Coal Valley Days Committee.
This year, the festivities include a petting zoo, a circus and 2 awesome performance from The Nuclear Plowboys and Funktastic 5!

Interested in Little League Baseball?
Tryouts for 2023 Bettendorf Baseball Club (BBC) weekend tournament teams at 8-under, 9-under and 10-under are Sunday, June 26 at the Crow Creek Park 4-Plex.
The tryout sessions are Noon-2 p.m. for 8-under, 2-4 p.m. for 9-under and 4-6 p.m. for 10-under.
The tryouts are conducted by the Bettendorf High School baseball coaching staff and players. Plan to report to the 4-Plex 30 minutes prior to your tryout session.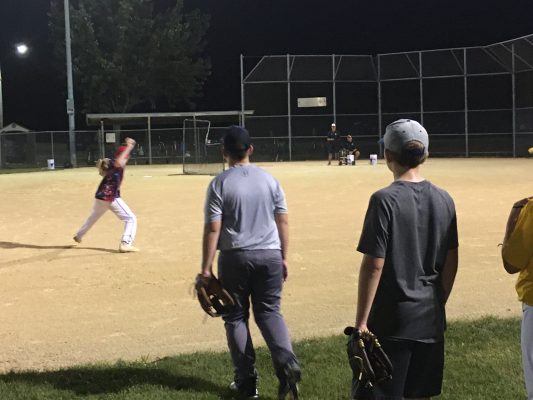 To qualify for any of those teams, players cannot be older than the age listed (8-under, 9-under or 10-under) as of May 1, 2023.
Tryouts for the four oldest teams (11-under to 14-under) are Sunday, Aug. 7. The field and time schedule will be announced later in July.
In 2020, Bettendorf-Pleasant Valley Youth Baseball (BPV) began a new partnership with the Bettendorf High School baseball program called the Bettendorf Baseball Club (BBC).
The idea was simple: Make BHS and BPV baseball both better by helping turn the BPV players attending Bettendorf Community Schools into the next BHS players.
A key goal was for players to form closer bonds — and promote improved team chemistry — from the current model of multiple travel teams with players never playing with each other until they make one of the high school teams.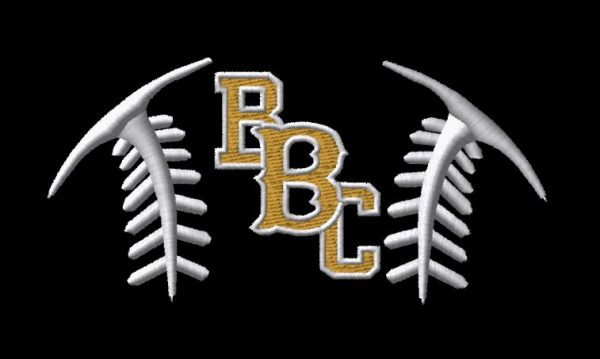 The BHS coaches also wanted to invest their time in helping instruct players at the lower levels to learn to become great Bulldogs someday,
A 12-U team was formed for the 2021 season and continues playing today at the 13-U level, successfully mixing weeknight play and practices in the BPV with action in select weekend travel tournaments.
The upcoming tryouts are the next step to expanding the program to additional age levels.
PLEASE NOTE: The BBC is specifically for current Bettendorf Community Schools students and their families! Separate BPV tournament teams for Pleasant Valley Schools (and students from other schools feeding into BPV) also are offered but unaffiliated with a high school program at this time (we share those tryout details when available and as teams are forming!)
If interested in playing for the BBC? PLEASE FILL OUT THE TRYOUT FORM:
https://docs.google.com/forms/d/e/1FAIpQLScsaNXK7mU0K2i5YjZEZ2wMDeBR_S–AM5QUxlpvkCWtfZ8UA/viewform
Where for art thou, Romeo?
Genesius Guild is presenting "Romeo and Juliet" at 7:30 p.m. tonight.
Outdoor theater is back in the
QC
this summer! Join the
Genesius Guild
as we open our 2022 season with a Shakespeare classic: Romeo & Juliet.
This story is one of Shakespeare's most well-known works. The play takes place in fair Verona, where the dueling Montagues and Capulets stand in the way of a young couple's love. Join us on June 26 to see these star-crossed lovers and come enjoy free theater in the park!
The show is free and open to the public.