Great Live Music, Comedy, And A Car Show In This Week's FUN10
It's Sunday, and QuadCities.com proudly presents Fun10, a list of the top 10 things to do in the Quad Cities this week, and every week!
Every Sunday, we drop a new Fun10, to give you a head start on your week and a heads up on what's going on over the coming seven days. Check out Fun10 every Sunday for the details on ten awesome events happening around town. It's a cool read, and a great way to get started planning your entertainment for the week.
FUN10 — ten ways for you to have fun in the Quad-Cities, this week and every week, running every Sunday, only on your site for fun, free, local entertainment, QuadCities.com!
So what's on the Fun10 for this week? Read on …
Car Show Rollin' Into Expo Center TODAY
The QCCA Expo Winterfest Car and Bike Show rumbles into the QCCA Expo Center,2624 4th Ave., Rock Island, through TODAY!

Make plans and register now for the Expo Winterfest. 3D Sound will be on hand and many exciting events and vendors will be there!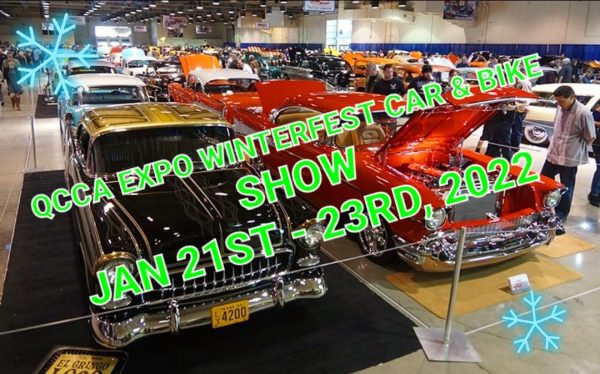 Sean Patton Coming To Tomfoolery On Tremont
Tomfoolery On Tremont presents a special event with a show by Sean Patton at The Renwick Mansion at 7 p.m. Monday, January 24. Tickets are  $15 in advance, $20 @ door
Sean Patton is a comedian based in New York, by way of New Orleans. He began doing stand-up in the Crescent City and has since performed in comedy clubs and festivals across the world, including The Melbourne International Comedy Festival (2011, 2018), The Glasgow Comedy Fest (2016), the Dublin Comedy Fest (2017), and the Edinburgh Fringe (2017, 2019). Other festivals appearances include SXSW (2016, 2017, 2018), The Moontower Comedy Fest (2012, 2013, 2014, 2019), Just for Laughs Chicago (2013), Just for Laughs Toronto (2013), and just for Laughs Montreal (2008, 2010, 2012, 2016, 2018). He's performed on Comedy Central's Live at Gotham (2009), Late Night with Jimmy Fallon (2010), Conan (2011, 2013), and Comedy Central's The Half Hour (2013). More recently, he's been on @midnight (2014, 2015), The Meltdown with Jonah and Kumail (2015), This Is Not Happening (2015, 2017, 2018), and This week at the Comedy Cellar (2018, 2019, 2020). As for acting, he's appeared on IFC's Maron, Comedy Central's Inside Amy Schumer and TruTV's Those Who Can't.
In 2019 he released his second album Scuttlebutt on Helium Records. His next album, King Scorpio, will be released on Christmas Eve 2021.
Winter Beekeeping Class Series for Beginners at Nahant Marsh
Discover the world of beekeeping and learn everything you need to get started on this fascinating hobby. Participants will learn how to assemble a hive, how to care for the hive, and how to harvest honey. Textbook and notes are included in the $180 fee which covers 6 classes.
Classes will take place at Nahant Marsh Education Center on Tuesdays from January 25-March 1 at 6-8pm. The course will be instructed by Phil Crandall, Owner/Operator of Crandall Farms Inc., a family owned apiary and farm in Coal Valley, IL. Phil is the founder and main beekeeper for the farm. Beginning his interest since childhood, he has worked with bees almost his whole life. Beekeeping has been a hobby until the last 20 years when he decided to raise bees and honey for sale.
To register for this beginner class series, go to: https://nahantmarsh.app.neoncrm.com/eventReg.jsp?event=2484&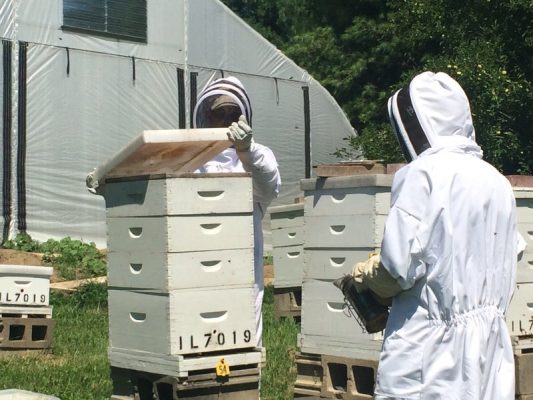 Hear Some Great Music In Bishop Hill Tonight
The Bishop Hill Creative Commons is a collective of artists, musicians, & storytellers dedicated to the promotion of community and creativity at 309 N. Bishop Hill St., in Bishop Hill.

Tonight they'll feature Angela Meyer and Evan Bartels!
6pm potluck
7pm music
$20-30 suggested donation
All ages
Kick Up The Brass At WIU
The Western Illinois University School of Music brass faculty and BCA will present BRASSFEST 2022 from 2:30-9 p.m. Sunday, Jan. 23 in the COFAC Recital Hall.
The event will feature performances by WIU's La Moine Brass Quintet and special guest artists, the Blair Brass (Vanderbilt University). Additionally, instrumental masterclasses, clinics and opportunities for all participants to play will be included.
This year's schedule includes:
• 2:30 – 3:15 p.m.: La Moine Brass Quintet Recital
• 3:30 – 4:15 p.m.: Reading sessions, by instrument
• 4:30 – 5:30 p.m.: Blair Brass Quintet Masterclass
• Dinner break
• 7:30 p.m.: Blair Brass Quintet Recital
Admission to all events is $25 and admission to just the evening concert is $10.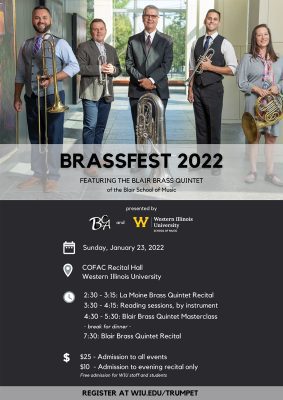 Blair Brass (Vanderbilt University)
The Blair Brass Quintet, founded in 1995, has performed throughout the Southeast and is very involved in exposing young people to their music through school concerts. Their repertoire ranges from traditional to contemporary.
Members of the ensemble provide private instruction, coach chamber music, teach orchestral technique and conduct brass seminars. The Blair Brass Quintet's members are: Jose Sibaja, trumpet; Jeff Bailey, trumpet; Leslie Norton, horn; Jeremy Wilson, trombone; and Gilbert Long, tuba.
La Moine Brass Quintet (Western Illinois University)
The La Moine Brass Quintet was formed in 1992, becoming the resident faculty brass quintet of WIU's School of Music the following year. Quintet members include Professor Bruce Briney, trumpet; Assistant Professor Jena Gardner, horn; Associate Professor John Mindeman, trombone; and Assistant Professor James Land, tuba.
These WIU faculty musicians bring together performance experience in over 25 professional orchestras in North, Central and South America. Each year the ensemble also includes a graduate assistant in trumpet. Second-year music master's degree student Caylan Laundrie, of Brooklyn, WI, currently completes the group.
To register for Brassfest 2022, visit wiu.edu/trumpet.
Get Fit Every Sunday On The Skybridge
Get Fit on the Davenport Sky Bridge!
Free fitness every Sunday at 9am. Beat those winter blues, keep those cold muscles active and share a smile or a high 5 with some great people! There is about 50 mins tonwalk, jog run, climb stairs, shake your hips with Zumba and so much more! Positive quotes are hung throughout the course that you go at your own pace at. At the end we draw for prizes thanks to local businesses donating ever week! Wear layers it gets warm inside, water available, and a great playlist!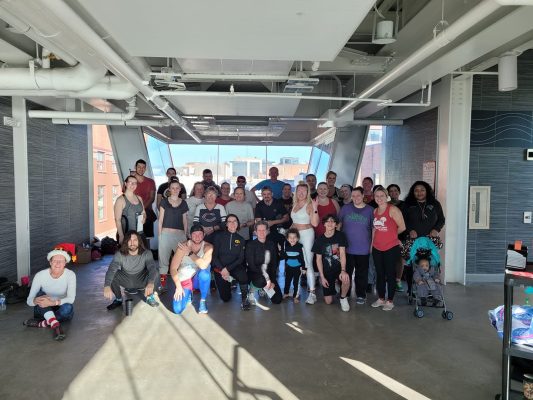 Peng Pengies! Gonna Get A Pengie Pengie…
The Penguin Project of the Quad Cities will proudly present "The Little Mermaid JR." on the Augustana College campus for two weekends this January.
Journey "under the sea" with Ariel and her aquatic friends in Disney's "The Little Mermaid JR.," adapted from Disney's Broadway production and the motion picture. In a magical underwater kingdom, the beautiful young mermaid, Ariel, longs to leave her ocean home — and her fins — behind and live in the world above. But first, she'll have to defy her father, King Triton, make a deal with the evil sea witch, Ursula, and convince the handsome Prince Eric that she's the girl whose enchanting voice he's been seeking.
For details, showtimes, tickets:
https://facebook.com/events/s/the-little-mermaid-jr/414475070421020/
Learn more about Augustana's program here:
https://www.augustana.edu/academics/areas-of-study/theatre-arts
PLEASE NOTE: All audience members ages 12 and up must provide proof of full vaccination and a valid ID when you arrive at the theatre. (proof of boosters not required). Negative COVID-19 tests will not be accepted.
Rock With Rock Star Bingo
Rock Star Bingo
EVERY Wednesday Night @ 7pm
The Tangled Wood (
Bettendorf
, IA)
B-I-N-G-O +
Name That Tune +
Sing-a-longsRock Star Bingo
FREE To Play
Win FREE drinks!
ALL AGES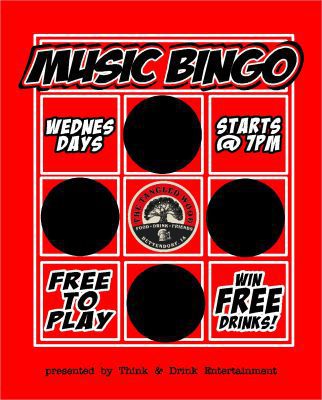 Think you know your music?
If you know what song contains these lyrics, you would probably love Rock Star Bingo!
"And she's watching him with those eyes,
And she's loving him with that body, I just know it,
Yeah 'n' he's holding her in his arms late, late at night."
What is Rock Star Bingo?
Just like "regular" bingo, but we replaced bingo numbers, like "B16", with parts of songs. If you know the song title (no phones, devices or apps – basically no cheating), then place a bingo chip on that square. Get 5 squares in a row and you're a winner!!
It's the most fun you will ever have playing bingo!
Live On Tuesday Night, It's Trivia Night Live!
Trivia Night Live is rolling into The Tangled Wood in Bettendorf every Tuesday at 7 p.m.!
It's Free To Play, with up to eight people per team playing in various categories.
What is Trivia Night Live?
Trivia Night Live is a live interactive team trivia game played at your favorite restaurants and bars. The game consists of four rounds of questions of increasing difficulty and point values. Categories range from current events, history, geography, science, sports, and more….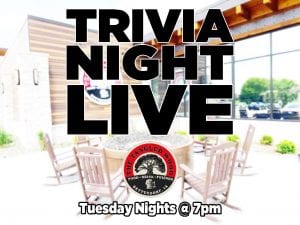 Trivia Night Live is free to play, and you can have up to 8 members on a team.
Prizes are awarded for the winner of the 1st half and the overall winners win a $25 gift card for 1st Place, $10 for 2nd Place (cannot be used the same night).
We ask a question, and then play a song. Your team has the duration of that song to turn in your answer. No cell phones. web devices or smart watches can be used, just the useless trivial knowledge contained between your ears.
#LiveFromDavenportItsTriviaNight
Mexican Gothic Author Coming To Rock Island Library
Registration is still available via the Rock Island Public Library website calendar for the first Illinois Libraries Present virtual author visit on January 26 with Mexican-Canadian novelist Silvia Moreno-Garcia, best-selling author of Mexican Gothic and Velvet Was the Night.
Rock Island Public Library is one of 200 statewide libraries joining forces in Illinois Libraries Present, a collaborative effort to bring virtual author events with best-selling and esteemed authors to area readers.
At the first online event, Moreno-Garcia will discuss her new book, Velvet Was the Night, and her genre-defying mashups of cultural noir and Lovecraftian horror. Silvia Moreno-Garcia is the author of the critically acclaimed novels Certain Dark Things, Gods of Jade and Shadow, and Mexican Gothic.  Her newest book, Velvet Was the Night, was included on The New York Times' list of 100 notable books of 2021. Taking place in 1970s Mexico City, the book revolves around a daydreaming secretary, a lonesome enforcer, and the mystery of a missing woman they're both desperate to find.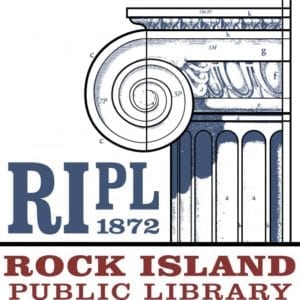 Kirkus Reviews called Mexican Gothic "a terrifying twist on classic gothic horror." Set in glamourous 1950s Mexico, the award-winning 2020 novel centers on a young socialite called to investigate her cousin's claims that her husband is trying to murder her.
An Evening with Silvia Moreno-Garcia will begin at 7 p.m. on Wednesday, January 26.  Silvia Moreno -Garcia will be joined by fellow author Gus Moreno, who recently published his debut novel This Thing Between Us.
For February's online presentation, Illinois Libraries Present features bestselling novelist Jasmine Guillory.  Called one of romance's brightest new voices, Guillory is the author of six novels, including The Wedding Date and The Proposal. Guillory will discuss her newest novel, While We Were Dating, and the modern romantic-comedy on Wednesday, February 16 at 7 p.m.
In While We Were Dating, two people realize that it's no longer an act when they veer off-script in this sizzling romantic comedy. Time magazine calls the book, "another dazzling love story." Joining Guillory in conversation is Morgan Rogers, author of Honey Girl. Both Guillory's While We Were Dating and Rogers' Honey Girl were included in NPR's list of the best books of 2021. Honey Girl was featured on OprahMag.com's 27 most anticipated romance novels for 2021 and BookRiot's list, "Queer books from 2021 you might have missed and why we need to talk about them."
For Rock Island, the diversity of featured authors is a great benefit. "Hosting accomplished authors of this caliber isn't something we could do on our own. Through this statewide collaboration, we are able to highlight diverse voices that reflect our community, and expand patron awareness of these authors," said Karrah Kuykendall, Rock Island Public Library Director of Reference and Adult Services.
"We're looking forward to working with Illinois Libraries Present to bring more of these online events to our community" she added. The March 30 presentation features Jenny Lawson, best-selling author of Let's Pretend This Never Happened, Furiously Happy, You Are Here, and Broken (in the best possible way.)
Registration is required. The Zoom link will be emailed. All Illinois Libraries Present events are free and open to any member of the public. No library card is required.
To sign up for any of these events, visit the library calendar at www.rockislandlibrary.org. For more information, visit the library website or call 309-732-READ.