Free Comic Book Day Festival returns to the Bettendorf Public Library on May 6
Bettendorf, IOWA – April 25, 2023 – Each May, major publishers get together to share the
magic of reading by offering free comic books for the taking. The Bettendorf Public Library is
hosting a Free Comic Book Day celebration on May 6th. The Creation Studio of the Bettendorf
Public Library will be open from 9:00 AM to 5:00 PM offering readers of all ages to pick from an
assortment of Free Comic Book Day 2023 titles to take home. Registration is not required to
attend this free event. The Bettendorf Public Library is located at 2950 Learning Campus Dr. in
Bettendorf.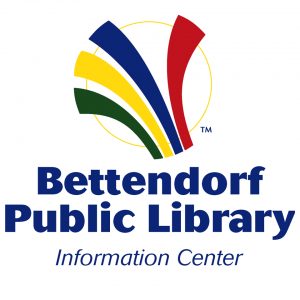 In addition to the free comics, there will be a variety of comic book related activities
throughout the library all day. All attendees will get one raffle ticket for a gift card to In This
Issue Comics in Bettendorf. Attendees who come in (library appropriate) costume will receive
additional raffle entries. Free Comic Book Day at the Bettendorf Public Library is sponsored by
The Bettendorf Public Library Foundation and In This Issue Comics. More information about
this and other library events can be found at www.betttendorflibrary.com or by calling 563-
344-4175.
ABOUT the Bettendorf Public Library Information Center: Located at 2950 Learning Campus
Drive, Bettendorf, Iowa 52722, the library's mission is "Committed to providing access to
information and ideas for all." For more information, visit www.bettendorflibrary.com or call
563-344-4175.