Midwest Elite Dragons Camp Returns!
Midwest Elite Dragons Soccer CAMP is coming up and the deadline to register is Feb. 28! The fourth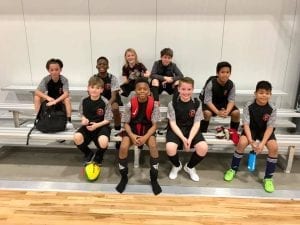 annual CAMP, for kids ages born in years 2007, 2008 and 2009, will teach kids soccer fundamentals, attack and defensive formations, team play and game theory! CAMP dates are March 12 6-8 pm at RIFAC; then three dates on the indoor fields at Rivers Edge— March 16 3:30-4:30, March 23 10:30-11:30 and March 29 6-7 pm. Cost is $75 for the entire camp and includes a Dragons CAMP t-shirt! To register, please email your child's t-shirt size, and the name and number you'd like on the back, and PayPal the fee to seanleary@seanleary.com. Please note this is a CAMP and is not to be construed as a tryout or recruitment for any team. Thank you.