Looking For Fun In The Quad-Cities, John Deere Classic Fans? Check Out Our Guide For Out-Of-Town Visitors!
If you're a golfer, or a huge golf fan, I don't need to tell you that the John Deere Classic is going on in the Quad-Cities this weekend starting TODAY out at Deere Run. If you're neither, well, consider yourself placed at the tee for this hard-hitting (and long driving) information.
Yup, the JDC hits the links today at TPC Deere Run, 15623 Coaltown Rd., Moline. For more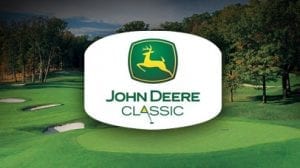 information on tickets and the event, see www.JohnDeereClassic.com.
And if you're in town for the JDC, you might be asking yourself, "What is this Quad-Cities place? Where do I go for a great pizza, or a cold beer, or to check out some entertainment?"
Well, first off, you should bookmark our site, QuadCities.com, because we provide you with stories every day about what's going on in and around the Quad-Cities. We also give you an awesome search engine to look for pretty much anything you would want to find in the Quads. And of course you can download our app for FREE for iPhone and Android as well!
Here on our Articles page you've got a massive rundown of different categories of entertainment, arts, food, features, and more that you can click on and follow to your heart's content to find cool things about the area. Everything from live music, to museums, to comedy, to family fun, and more.
Looking for food? Our comprehensive list of great restaurants around the area has everything from pizza to sushi to pancakes and more.
Want to check out something more specific?
Here's where you can go if you're craving Mexican food, here's a rundown of some spots if you're hungering for a burger, and if you want to get a pizza delivered, well, look no further than this list.
Looking for a good time? (Is that YOU, Bret Michaels? Well, welcome to the Quad-Cities and enjoy your stay! Didn't know you were a golf fan…) If you're looking to check out some theater or live music, the Quad-Cities is bursting with options.
Looking to shop?
When it comes to eclectic, funky local shops, stops like Fred and Ethel's, Major Art and Hobby, Mellow Blue Planet, and Tim's Corner are bursting with vibrance and character. Of course, there are a variety of other shopping options you can find here in our huge guide to shops in the Q-Cs.
There's really no comparison when it comes to locally-owned brew pubs and bars vs. your chain restaurant lounges and the like. If you're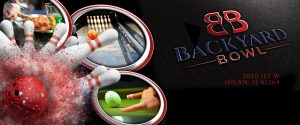 looking for a great drink, Icons Martini, Wake Brewing, RIBCO, Radicle Effect, Midwest Ale Works, Bent River, Abides Bar and Grill, and a host of others are fantastic. Get a full rundown of area brew pubs and bars here.
Want to check out a theater show? You can get the lowdown on local theaters here, which all perform on the weekends, but during the week, Circa '21 offers shows, and Rozz Tox and Kavanaugh's have small-scale stuff and both offer cool — if diametrically different — vibes.
Need a java buzz in the morning? I love my Cool Beanz, in Rock Island, but sometimes I also get my daily caffeine fix from KickStart, Atomic, Awake, Coffee Revolution, Dead Poets or, yes, a vast array of Starbucks around the land. You can travel around the world with Indian food, Vietnamese, Mexican, American and more with awesome spots like Curry Out, Big Swing, Le Mekong or La Rancherita. Need some donuts? I love Olde Town Bakery, but if they're not open, I'll roll with Donut Delite or Donuts And More.
And if you want to get around the area in style or convenience, you can check out our page to rent cabs, limos and more.
In all, whatever you may need for a fun time while you're here in the Quad-Cities, QuadCities.com provides it to you, and as always, for FREE! We're free, fun, and local, and we welcome you to our cities and hope you enjoy your trip! Have fun!