Chinese-American Writer in Bettendorf Releases Debut Novel
A native of China, Xixuan Collins has lived in Iowa since 1997, but has only written in English since 2015. Her debut novel, "Flowing Water, Falling Flowers" from the Rock Island-based Midwest Writing Center Press, will be released in October.
"I'm still not sure I actually have the confidence even now as a writer," Collins, 52, said recently. "But I have taken a lot of workshops through MWC and have learned a lot about the craft of writing fiction. Through MWC, I also met some amazing writers and writing instructors, and their encouragement and affirmation have helped me greatly.
"I heard a saying that with anything, you have to put in at least 10,000 hours into practice so you can be good at it," she said. "I'm trying to do my 10,000 hours."
Collins was born in Hechuan, Sichuan Province, China, and grew up in Kangding, on the East Tibet Plateau.
Although always wanting to be a writer, she chose a career path of science and earned a master's in cell biology and a Ph.D in nutrition from Iowa State University, and has taught biology at Black Hawk College for 16 years.
Collins began writing in English in the summer of 2015. The second short story she had ever written in English placed third in the 2016 Iron Pen Contest, a 24-hour writing competition organized by the Midwest Writing Center.
A flash fiction piece earned the honor of "editor's favorite" in the River Cities Reader Flash Fiction Contest in 2016, and another placed second in 2017. A short story of hers has appeared in the MOON Magazine and its anthology "Out of this World: The Best Short Stories from The MOON."

In China, Collins wrote poetry in her early 20s. She didn't write seriously, aside from a short story in college, at Sichuan University in southwest China.
She was a college student in 1989, during the Tiananmen Square protests, but she didn't live in Beijing. She took part in the student pro-democracy protests.
In what became known as the Tiananmen Square Massacre, troops armed with assault rifles and accompanied by tanks fired at the demonstrators and those trying to block the military's advance into Tiananmen Square. Estimates of the death toll varied from several hundred to several thousand.
"Every major city in China at that time, the college students had protests. So I used some of my experience with that in the book," Collins said. "It's a mixture of some things I experienced, stories I had heard, and wild imagination."
"I had a good life in China, and I still visit regularly," she said. "I think it's possible to love both countries, China and the U.S., despite the differences."
Iowa State University covered almost all her expenses, after she moved here in January 1997. She had a friend already at Iowa State. She spent seven years in Ames working on her doctorate.

Collins did post-doctoral research at University of Iowa for about 10 months. Her husband, Conan (they met in an Iowa State ballroom dance club), worked for Parr Instruments in
Moline
and she got a job teaching biology at
Black Hawk College
.
He studied chemical engineering at Iowa State and they got married in 2003. They moved to Bettendorf in 2004, and their son Ari (who is on the autism spectrum) was born in 2009.
"Black Hawk has been great; I've been there 16 years," Collins said. "The first year was really hard. I felt like I didn't know what I was doing. I had five different classes I had to do."
"I love teaching, since I was a kid I wanted to teach," she said. "This year is a little different. I applied for a one-year unpaid leave in November. My son is going into fifth grade and he has special needs, so I feel like I need to be there helping him more. The book is coming out this year. But of course, the pandemic threw all our plans out."
They also got a dog in April, so they are home and she can help her son in school online. Her unpaid leave started in August. Collins taught online this past spring for BHC.
"We are a community college, so we have non-traditional students," she said. "Many have kids and their kids are stuck at home, and they have to do online. I was so proud of them. I love teaching, but I feel like with my son, being a teacher I need a huge amount of patience."
Collins began writing seriously starting in 2015. "I always wanted to write but didn't feel like there was a good time, because there were so many other things going on," she said. "If you don't start, you never start."
"Midwest Writing Center was really important for me – without them, I really don't think I would be here," Collins said, noting she was greatly inspired by taking part in the 2016 David R. Collins Writers Conference in Davenport, presented by MWC.
"I also have a full-time job, so it's really difficult to write," she said.
In the evenings, after she puts her son to bed, and in summer, Collins would write. It took a year to get the first draft of her novel done, and she revised it before showing anyone. Last year, she took it to MWC to a pitch session, where she did a synopsis, and the center requested three chapters, and the whole book.
"It was very surprising, because it's my first book," Collins said of the positive reception. She took a year to do editing with Misty Urban, an award-winning author in Muscatine.
"She's really awesome. I feel she raised the novel to a whole new level," Collins said. "You kind of know, it's like your own child. You know the strengths and the weakness. She identified the same weakness, but I don't know what to do. She gave me some really good suggestions."
Writing with Urban renewal
Urban – a writing teacher and freelance editor who's been named Outstanding Literary Arts Educator from the MWC and won a David R. Collins Literary Achievement Award – has nothing but praise for Xixuan.
"I think hers is a really wonderful story, both her journey as a writer and how the book came to be," she said, adding they met at the Writers Conference.
"Dual storylines, like those in Xixuan's novel, can be tricky because the author has to fully develop two narrative arcs and two separate worlds and then make sure they intertwine, that the past story pushes the present narrative forward, and that the reveal of the Big Secret (or here, secrets) is carefully handled," Urban said.

"By the time MWC Press accepted the book for publication, I was on the board, so I offered to do line edits and was really thrilled to see how Xixuan had developed the two stories and deepened the character of Rose, one of the protagonists," she said. "In the process of revision, Xixuan and I batted a couple of plot ideas around, and the changes she made as a consequence of that discussion just pushed the book to a whole new level. I'm so excited that it's coming out soon so readers will get to enjoy this beautiful story."
In the novel, art history professor Rose Ming loses her job and her lover in one fell swoop, then accompanies her mother on an annual visit to relatives in her Chinese hometown of Three Rivers. Once there, Rose learns that she, her mother, aunt, and her cousin, Hong-Mei, have all shared a strange dream prompting them to search for an ancestor nobody seems to remember.
With her future uncertain, Rose decides to solve the family mystery, and instead unearths an unutterable tragedy hidden for over 100 years.
Living in the last decades of the Qing dynasty, Peony, Lady Han, has every material comfort, a doting husband, and two beautiful children. With so much to share, she decides to adopt Jasmine, the daughter of her devoted maidservant, A-mei, giving her advantages of a comfortable upbringing.
But while Peony's daughter, Iris, embraces Jasmine as a sister, the new addition to the family has deeper repercussions throughout both families, altering more than one future.
When Rose discovers the true history of the Han and Wang families, including their unbearable losses, she learns the meaning of love, friendship, family, faith, and the sacrifices people are willing to pay to achieve them, a lesson that allows her to face her own future with new courage.
Urban admires how Xixuan approached the writing process.
"She took workshops, joined writing communities, connected with other writers, got lots of feedback, really listened, and then followed her instincts about what to change and what to keep," she said.
"I always tell my students that they can learn craft, but what can't be learned are the things that will make their writing stand out from everyone else's: their distinctive voice, which is how they sound on the page, and their sensibility, which is the unique way they perceive and interpret the world."
"Xixuan's sensibility is deeply gracious and humane," Urban said. "There's tragedy in the story, but it's a tragedy of circumstance, not cruelty. She worked on the craft elements, like pacing and plot, narrative tension, character development, and the rest, and all that simply makes a better vehicle for her voice, which is intensely lyrical, elegant, and richly attentive to detail.
"I think that's simply true of her voice no matter what language she's writing in, but it's impressive that she's only been writing creatively in English for a handful of years."
The challenges and pleasures of fiction
"The reason I try to do fiction – my motivation, people think my life is so interesting, but there are a lot of Chinese students who come to the U.S.," Collins said. "To me, it's not really that interesting, but when I do fiction, I can make stories more interesting. Everything is autobiographical, since you use your experience."
For the novel, she adapted more of her family background to incorporate into the plot.
The setting, Three Rivers, is based on Collins' mother's hometown. "Growing up, I've heard stories like strange dreams someone in the family had," she said. "My mom's family did own a photo studio, even called Three Rivers, like the one in the book. My mom's family might have migrated from another province to where they are now, as described in the book. But all the characters and major events in the book are fictional."
"Writing English, one of the biggest challenges – there are things we don't have in Mandarin language, we don't have tenses," Collins said. "We don't have past, present, future tenses."
"I'm always struggling with that," she said. "That was really difficult. I had to make a really conscious effort to think about it."
"In English, we say, 'I had done, I did, I was doing, I do, I'm doing, I'll do, I would have done, I will be doing, etc. None of these exist in Mandarin, so it's quite interesting."
"Also, in school in China, I learned British English," Collins said. "I think the biggest challenge is to be accurate about what you want to say when you need a cultural context to say it correctly."

She's currently working on her second novel, a story about an extraordinary woman and her ghost mother.
"The second novel is based on my dad's hometown, the salt capital in southwest China," Collins said. "I'm only about halfway through the first draft now, but I think it's going to be a ghost mother and her daughter. I joke if I can make it to the third novel, then I'll write it for myself!
"What I enjoy the most is the endless possibilities of fiction. You can make up stories, even use magic, and people love stories," she said. "Like Camus said, 'Fiction is the lie through which we tell the truth.' Through the made-up world, we tell truth about families, relationships. love, and on a larger scale, things like counties, wars, and the fate of the human race."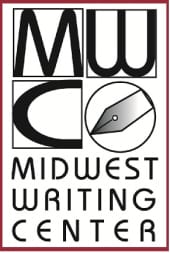 Of her novel, Kali White VanBaale (award-winning author of The Monsters We Make and The Good Divide) wrote: "Flowing Water, Falling Flowers is an engrossing, beautiful debut that glides through multiple times and places.
"Collins brings to life not only the complex cast of characters, but an entire culture, both of which come vibrantly alive through her storytelling magic. The Han, Wang, and Fang families take us on an enlightening, unforgettable journey."
Urban loves the MWC for the variety and robustness of programs they offer, including workshops aimed at teaching the elements of craft, and the communities they create for writers, the readings they host, and the talent they bring to the Q-C.
"Plus, the MWC Press has given life to some terrific books," she said. "The board and staff work really hard to offer this support and are always open to ideas of how to reach people who enjoy, and produce, the written word."
Urban will participate in an online session with Collins Thursday, Oct. 15, from 7 p.m. to 9 p.m., on Zoom and Facebook Live. The event will include a reading from the book, conversation between the two women, a Q+A, and giveaways.
Email sarah.elgatian@mwcqc.org to RSVP to the Zoom event. For more information on the author, visit https://xhcollins.com.