Brantley Gilbert Hits The Stage TONIGHT At Iowa's Mississippi Valley Fair!
Brantley Gilbert will be hitting the main stage at 8 tonight at the Mississippi Valley Fair!
The fairgrounds are located at 2815 W. Locust St., Davenport.
With back-to-back Platinum albums and a grassroots following millions strong, Brantley Gilbert's music has been shared, covered and adopted as the soundtrack to Saturday night and Sunday morning by audiences around the world. The Georgia native who started as the defiant life-of-the-party can still go 'til sunrise, but he's also emerged as something far greater: the leader of a massive tribe of hard-working, fun-loving believers for whom electric guitar-shredding, rapping, and twang can go hand-in-hand-in-hand. They call themselves the BG Nation, and when the BG Nation watches Gilbert on a stage, they don't just see a star. They see themselves.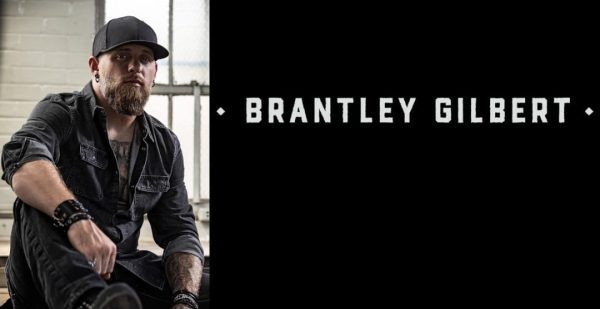 Seven No. 1 hits punctuate his career: "Country Must be Country Wide," "You Don't Know Her Like I Do," CMA Awards Song of the Year nominee "Dirt Road Anthem," "My Kinda Party," RIAA 5x Platinum-certified "Bottoms Up," "One Hell of an Amen" and collaboration with Lindsay Ell "What Happens In A Small Town." Gilbert's landmark record Just As I Am clinched the 2014 American Music Award for Favorite Country Album.
Earning praise from the New York Times, NPR, American Songwriter, and more, Gilbert has mined a rich vein of conflict between the party and the pew on all of his albums. Instead of toiling in limbo, unable to enjoy good times for fear of Judgment Day, Gilbert fully lives––rowdy friend, man of faith, devoted husband, smitten new father––just as he is.
FIRE & BRIMSTONE, out now via The Valory Music Co., is Gilbert's most mature and complex exploration of his world to date. His current single "Hard Days" is available everywhere now, and featured on the newly released FIRE & BRIMSTONE (DELUXE EDITION). For additional information, visit BrantleyGilbert.com or follow him on Instagram and Twitter @BrantleyGilbert and on Facebook @BrantleyGilbertMusic.
But that's not all!
Get your fill of fair food, fun, and of course, awesome music and attractions.
Dustin Lynch is the last mainstage act at the fair, Sunday, August 7.
2022 Fun Cards
$100.00.
No individual tickets will be sold for the Grandstand Events
Good for one entrance per day to the fairgrounds
Good for one entrance per day to all Grandstand Acts
Ticket is punched when you enter the fairgrounds and when you enter the Grandstand
A Fun Card is required to enter the Grandstand
All seats are general admission – first come / first serve
IITI will give away one chance to win $500.00
2022 Mississippi Valley Fair Daily Grounds Admission
Adult tickets (includes one entrance to the fairgrounds): $10/day
Child tickets age 4-12 (includes one entrance to the fairgrounds): $5/day
Kids under 3: Free every Fair day.
How to Purchase
Online, if purchasing online tickets will be mailed to you certified mail.
In the fair office, Mon-Fri 8am-4pm.
If you have any question feel free to contact us at 563 326-5338.