Beaux Arts Fair Hits Downtown Davenport August 19
The Beaux Arts Fair will celebrate their 70th Anniversary on Saturday, August 19 by bringing artisan booths and one-of-a-kind artwork to Alternating Currents on the Figge Art Museum's Bechtel Plaza.
This premier award winning art fair brings artists from around the Midwest and beyond. Paintings, glass, clay are just a few of the media shown at the fair. Also at the fair "Creation Station" booths that sponsoring groups bring "make and take" projects for the kids. It's free admission to the fair and the Figge Art Museum!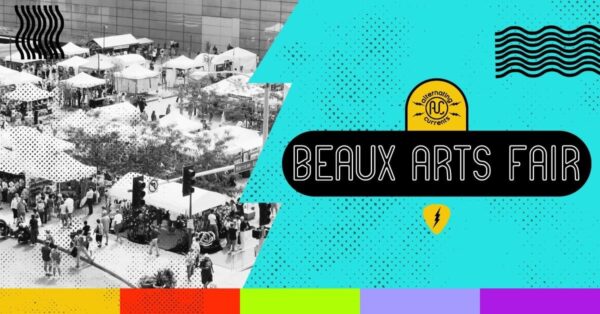 ABOUT ALTERNATING CURRENTS
Alternating Currents Festival was founded in 2017 by the Downtown Davenport Partnership (DDP), a division of the Quad Cities Chamber. Now the event is powered by DDP and has expanded to include host downtowns Downtown Bettendorf Organization and Rock Island Downtown Alliance. The event is successful because of the many creative partners and businesses who come together to create an amazing experience for all. This year, AC's Presenting Sponsors are Regional Development Authority (RDA) and Rhythm City Casino Resort. Programming support is provided by investments from Music Partner GreenState Credit Union and Arts Partner TBK Bank.
The Alternating Currents app is the best way to stay up to date with all the latest information and changes. Download the app to explore the festival's lineup, get directions, and create your own unique experience. With the app, you'll be able to make the most of your festival experience!
Available on Apple and Android: ALTERNATING CURRENTS APP