Alan, Levora, McFadden and Evans Let Go At Mix, WOC, KISS
Jim Fisher's firing from WOC-AM after 40 years may be the most shocking and resonant layoff by iHeart Radio Quad-Cities, but it's not the only one. A number of other well-known and popular on-air personalities have been fired by the radio conglomerate.
According to a number of reports on Facebook, other on-air personalities let go today include Dave Levora, morning host at WOC-AM, Debbie McFadden of Mix 96 and Q106, Todd Alan of KISS-FM and Ron Evans of Mix 96.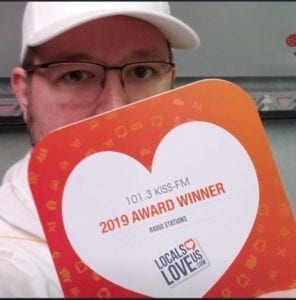 Alan posted on his Facebook today, "It is with a heavy heart that I need to inform you that, as of this morning, I will no longer be on KISS-FM. As part of a corporate restructure I was let go. I will miss the hours sharing my life and stories with you.
"I am going to try to stay in the QCA, but who knows what the future holds for me. Please keep in touch, just because you don't hear me every day doesn't mean that I don't care."
IHeart Radio has been contacted for comment but was unavailable. For continuing coverage of this story, follow it on www.quadcities.com.