Radicle Valentines, Yoga From Home, LOLO And More In This Week's FUN10
It's Sunday, and QuadCities.com proudly presents Fun10, a list of the top 10 things to do in the Quad Cities this week, and every week!
Every Sunday, we drop a new Fun10, to give you a head start on your week and a heads up on what's going on over the coming seven days. Check out Fun10 every Sunday for the details on ten awesome events happening around town. It's a cool read, and a great way to get started planning your entertainment for the week.
FUN10 — ten ways for you to have fun in the Quad-Cities, this week and every week, running every Sunday, only on your site for fun, free, local entertainment, QuadCities.com!
So what's on the Fun10 for this week? Read on …
Radicle Effect Hosting Pre-Valentine's Craft Fair
Still on the fence about what to get for that special someone in your life? Is there a shortage or a 6-month delay for delivery on the gift you were hoping to buy? No worries, Radicle Effect in Rock Island are gonna have a little Pre-V-Day craft fair here at Radicle Effect to help you out. All products sold were made by local businesses/craftsmen, and there is that added bonus of the money spent staying local. Join us Wednesday, February 9th from 5-8pm and buy a locally made gift for your love. Cheers with beers!!!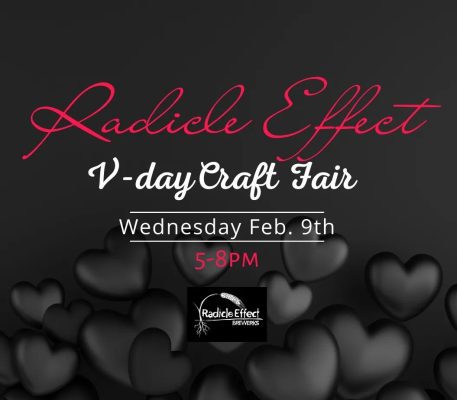 Enjoy Yoga From Home With Daina
Don't let the cold winter weather stop your fitness goals. Stretch yourself with Zoom Chair Yoga, a weekly, 45-minute virtual class hosted by the Moline Public Library.  Classes are available Thursdays, February 3, 10, 17, and 24 at 11:00am upon registration. To sign up, please call the Library at 309-524-2470 or visit //molinelibrary.com/events.
Certified yoga instructor Daina Lewis will instruct you on the essentials of chair yoga, which offers modification for standing and seated poses for those that need the extra support. New to yoga? This is a perfect way to play in poses and learn how to take your practice anywhere you go. This class is open for all levels and remember…Yoga is for every body!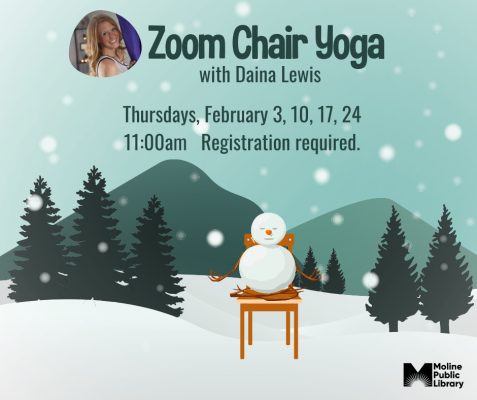 Tim Smith Bringing Tomfoolery To Tremont
Tomfoolery On Tremont presents TIM SMITH from 6 to 8 p.m. TONIGHT at The Renwick Mansion in Davenport.
$10 in advance, $15 @ door
Tim Smith started comedy in Baton Rouge, Louisiana and after several months of doing fine at open mics, he decided it was time to quit his career (not smart) and move to Chicago (great city).
He won the 2019 Verified Laughs Competition at the Laugh Factory Chicago and placed 2nd in the 2019 Blue Chew Comedy Competition at Zanies Chicago, even though a drunk guy after the show said "really thought you should have won, you made a new fan, Jim". Tim has opened for Ms. Pat, Jim Norton, Kyle Kinane and Chris Distefano, among others.
Get your tickets here: https://renwickmansion.net/2019/01/10/tomfoolery-on-tremont/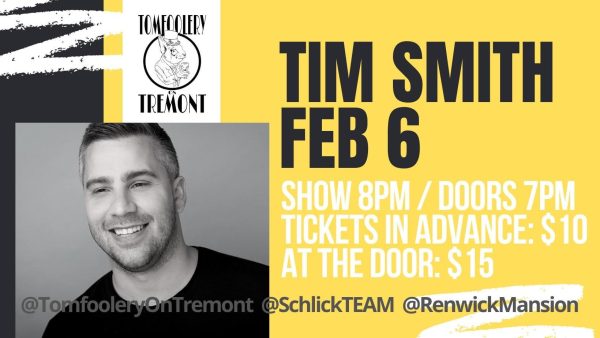 LOLO Coming To Raccoon Motel Monday Night
After a couple attempts to bring LOLO back to town this last year were thwarted by Covid, she'll be back at 7 p.m. Monday, February 7 with a full band to try and dismantle the new Raccoon Motel. Tickets are on sale now.
TICKETS to all Raccoon Motel shows can be purchased HERE!!
Show Me Reptile Show Slithers In TODAY
Show Me Snakes presents Show Me Reptile & Exotics Show Sunday, February 6 10:00am-3:30pm at The Golden Leaf Banquet & Convention Center, 2902 E Kimberly Rd # 1, Davenport.
Admission options: GA: 10:00am entry; VIP: 9:00am entry. We accept all forms of payment online and at the door.
What to expect to see:
Tickets: https://www.eventbrite.com/o/show-me-snakes-23204638345
Description: We are a premier reptile expo bringing quality and variety. Our events are affordable for the entire family. Experience, learn, and maybe even bring home a new family member.
Kids 12 and under get in free. There are no refunds or transferable credits at all for any reason. Military and veteran discounts for service members only with ID. Pricing may vary at any time without notice.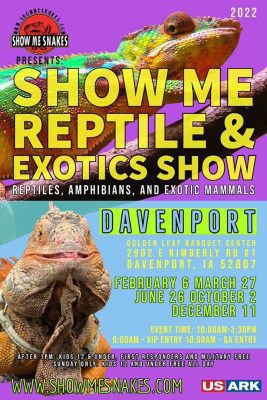 Bootleg Hill Open Mic Every Thursday
Looking for a spot to showcase your talents?
How about the Bootleg Hill open mic night?
The musical open mic night is back. Happening weekly at Bootleg Hill Honey Meads in downtown Davenport. All are welcome. Hosted by Dan Fennesy and starts at 8 p.m.
Winter Beekeeping Class Series for Beginners at Nahant Marsh
Discover the world of beekeeping and learn everything you need to get started on this fascinating hobby. Participants will learn how to assemble a hive, how to care for the hive, and how to harvest honey. Textbook and notes are included in the $180 fee which covers 6 classes.
Classes will take place at Nahant Marsh Education Center on Tuesdays from January 25-March 1 at 6-8pm. The course will be instructed by Phil Crandall, Owner/Operator of Crandall Farms Inc., a family owned apiary and farm in Coal Valley, IL. Phil is the founder and main beekeeper for the farm. Beginning his interest since childhood, he has worked with bees almost his whole life. Beekeeping has been a hobby until the last 20 years when he decided to raise bees and honey for sale.
To register for this beginner class series, go to: https://nahantmarsh.app.neoncrm.com/eventReg.jsp?event=2484&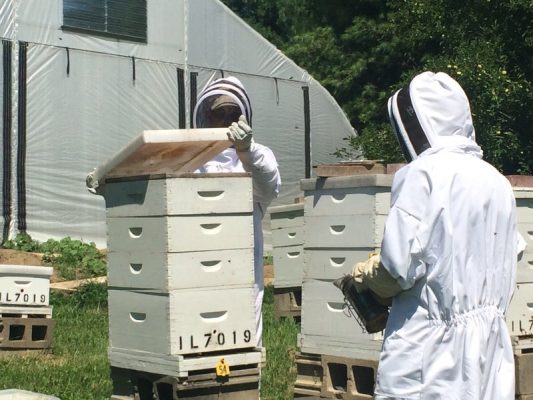 Get Fit Every Sunday On The Skybridge
Get Fit on the Davenport Sky Bridge!
Free fitness every Sunday at 9am. Beat those winter blues, keep those cold muscles active and share a smile or a high 5 with some great people! There is about 50 mins tonwalk, jog run, climb stairs, shake your hips with Zumba and so much more! Positive quotes are hung throughout the course that you go at your own pace at. At the end we draw for prizes thanks to local businesses donating ever week! Wear layers it gets warm inside, water available, and a great playlist!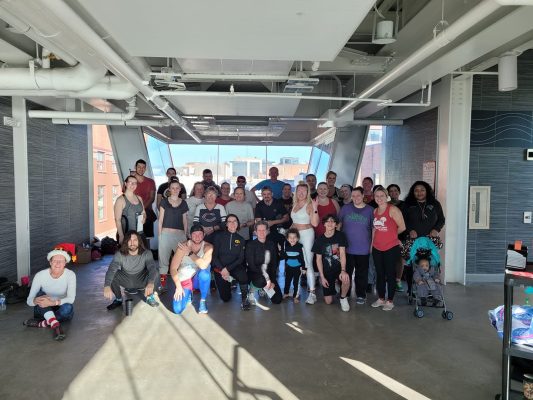 Rock With Rock Star Bingo
Rock Star Bingo
EVERY Wednesday Night @ 7pm
The Tangled Wood (
Bettendorf
, IA)
B-I-N-G-O +
Name That Tune +
Sing-a-longsRock Star Bingo
FREE To Play
Win FREE drinks!
ALL AGES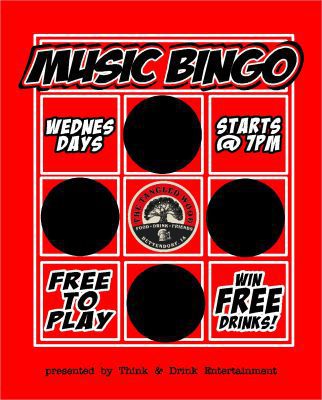 Think you know your music?
If you know what song contains these lyrics, you would probably love Rock Star Bingo!
"And she's watching him with those eyes,
And she's loving him with that body, I just know it,
Yeah 'n' he's holding her in his arms late, late at night."
What is Rock Star Bingo?
Just like "regular" bingo, but we replaced bingo numbers, like "B16", with parts of songs. If you know the song title (no phones, devices or apps – basically no cheating), then place a bingo chip on that square. Get 5 squares in a row and you're a winner!!
It's the most fun you will ever have playing bingo!
Live On Tuesday Night, It's Trivia Night Live!
Trivia Night Live is rolling into The Tangled Wood in Bettendorf every Tuesday at 7 p.m.!
It's Free To Play, with up to eight people per team playing in various categories.
What is Trivia Night Live?
Trivia Night Live is a live interactive team trivia game played at your favorite restaurants and bars. The game consists of four rounds of questions of increasing difficulty and point values. Categories range from current events, history, geography, science, sports, and more….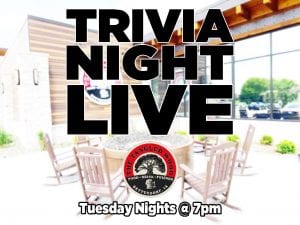 Trivia Night Live is free to play, and you can have up to 8 members on a team.
Prizes are awarded for the winner of the 1st half and the overall winners win a $25 gift card for 1st Place, $10 for 2nd Place (cannot be used the same night).
We ask a question, and then play a song. Your team has the duration of that song to turn in your answer. No cell phones. web devices or smart watches can be used, just the useless trivial knowledge contained between your ears.
#LiveFromDavenportItsTriviaNight