The Dawn's Sean Ryan Talks About His Band, Promoting Shows, And More
The following article is part of QuadCities.com's partnership with local music website The Echo. For more, check out theechoqc.com!
Echo: How did you get started promoting shows? 
Sean: Pretty much Dawn and On was the start. We started growing the Dawn* and it just got to the point where it was getting bigger and bigger to where I had to step in and do a lot more business. That all has led me to this point.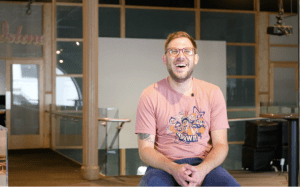 *The Dawn is a Quad Cities band that Sean is a member of. 
E: Are there any events that you're especially proud of? 
S: Dawn and On is the biggest one. I'm really excited to get started on some more community events here with RME with some younger bands. Al Sweet and I have been talking about doing some smaller events with the younger bands and helping those guys out. I'm really excited for that.
E: What do you think the special qualities of the Redstone Room are? 
S: The Redstone Room, and RME in particular, is the pillar of the community for where music happens. Our jobs now are you going to be focused on bringing everyone together. We want to do different shows with different people around the area and doing shows that will represent not just one area of people, but as many as we possibly can.
E: What should someone expect when they come to the Redstone Room? 
S: Our goal is for it to be for everyone. That's kind of going to be our mission. We want to encompass more social groups that we haven't appealed to in the past. We want it to be known to more people and try to broaden out a little bit more.
E: What is your vision moving forward?
S: That's a big one. I think the mindset moving forward is we want to be more community involved and not just doing shows here, but doing shows throughout the community with different organizations.
To read the rest of this article, check it out on The Echo HERE.