Rock Island Speakeasy Set To Host Regional Stand Up Comedy Competition
The Speakeasy in downtown Rock Island, has been a popular club for stand up comedy since opening in 2010. For the last 6 years during September, The Speakeasy has hosted a regional stand up comedy contest called The Speakeasy Laugh Hard Challenge.
This contest has brought some of the best stand up comedians from across the country to Rock Island to compete for a chance to win $1,000 and the title of Laugh Hard Champion.
"We've had comics from Chicago, St. Louis, Denver, Des Moines, Milwaukee, Fresno, CA and many other cities, including many of our great local comics compete," said Brett Hitchcock Speakeasy director of audience development.  "This is a wonderful showcase of great comics in one location.
The Laugh Hard Challenge will have two preliminary rounds on Sept. 9 and 23.  Comics will perform for 5 minutes each.  From each preliminary round the top five will advance to the finals on Sept. 30. The comics will be judged on material, stage presence and audience response.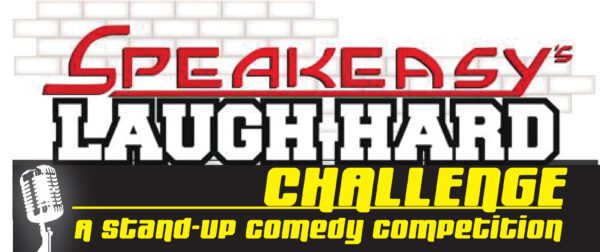 Tickets are available for all three shows by calling 309-786-7733, ext. 2 or online at www.thecirca21speakeasy.com.  Tickets are $10 in advance and $12 day of show for the preliminary rounds and $12 in advance and $15 day of show for the finals.   Doors open at 7 and the show begins at 8 p.m. for all three shows.  Those attending must be 18 or older.  The Speakeasy is located at 1818 3rd Ave. in Rock Island.
SEPT. 9 Prelim
Brody Tupy – Dubuque, IA
Dylan Forman – Edgerton, WI
Veronica Memoir – Bettendorf, IA
Brian Johnson – Grayslake, IL
Jeff Warren – Round Lake, IL
Uncle Cletus – Dewitt, IA
Ashley Doser – Cedar Rapids, IA
Brian Farrell – Davenport, IA
Matthew Douglas – Clear Lake, IA
Andrew Gaffigan – St Louis, MO
Tim Starling – Creve Coeur, IL
Carson Cole – Creve Coeur, IL
JT Cage – Davenport, IA
Collin Strajack – Davenport, IA
Jay Suskha – Rock Island, IL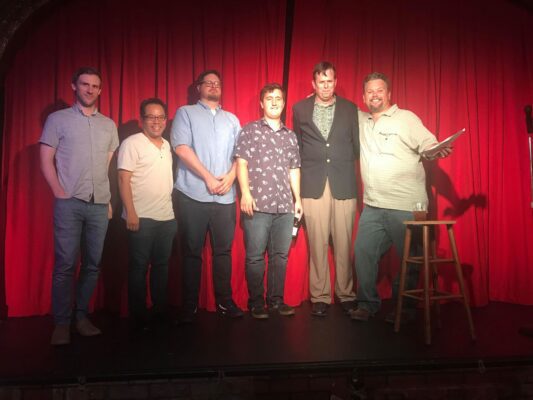 SEPT. 23 Prelim
Edgar Sandoval – Pekin, IL
William Harms – Benson, IL
Live Laugh Luis – St Louis, MO
Dana Moss-Peterson – Davenport, IA
Louis Palomino – Hanna City, IL
Nick Hanek – Downers Grove, IL
Layne Johnson – Chicago, IL
Brody Stanford – Cedar Rapids, IA
Zach Schneider – East Peoria, IL
Jason Huntley – East Peoria, IL
Gabe Johnson – Geneseo, IL
Mike Andrales – Davenport, IA
Ben Wallace – Davenport, IA
Ashley Smrcina – Davenport, IA
Kassandra Johnson – Iowa City, IA
Hitchcock concluded, "we have a hilarious group of comics performing in the competition this year.  Don't wait to reserve your seats.  You can reserve online at our website thecirca21speakeasy.com or by calling 786-7733, ext. 2."