Primer on TV Entertainment and Streaming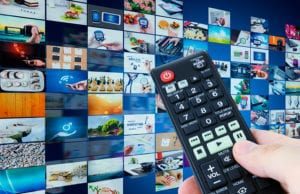 This week has brought an unprecedented number of cancellations for sporting events, concerts, conferences and a growing list of other forms of entertainment and gatherings. Employees are being sent home to work remotely, schools are being closed to students, more are staying home to watch kids and others are self-quarantining to avoid or recover from Coronavirus (COVID-19).
With so many forced to stay home for these reasons, or just to avoid contagion, it seemed time to start a new column on Home Entertainment Trends.
Most people are familiar with standard TV programming broadcast over the airwaves with free broadcasting over the airwaves from local affiliates of networks like ABC, CBS, CW, FOX, NBC and PBS.
Many viewers upgrade to a paid Cable TV service from providers like Mediacom which offer a much larger array of channels which can provide hundreds of channels simultaneously. These providers offer:
Bundled tiers of service with increasing prices as more channels are offered.
Premium add-ons for high-end movies (HBO, Showtime, Cinemax, Starz, etc.) which are usually presented without commercials, and expanded live sports access (Regional Sports Networks, MLB, MLS, NBA, NFL, NHL, PGA, etc.).
DVR (Digital Video Recorder) is for storage and playback of programs you've recorded for future viewing. This often lets you fast forward any commercials while playing the program at a later time. You get a fixed amount of storage, can record an entire series or individual episode, and usually delete a program after viewing to open up storage for new recordings.
The most advanced features now available include On Demand Programming. This is programming that is available at any time you want to watch – without needing to record it previously. Often you are not allowed to fast-forward commercials in on demand programs, but sometimes has fewer commercials than broadcast or cable broadcasts.
Last, there are On Demand Premium or Live Premium programs that allow you to see a newly released movie or live event like a championship boxing fight. These usually have an additional charge to watch and required your payment authorization.
Satellite TV service from providers like DirecTV and Dish are very similar to Cable TV in functionality and are great for rural viewers who are not within the service area of local cable service.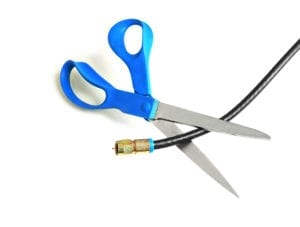 There is a recent trend which is known as cord cutting, where viewers decide to cut the cord by cancelling their Cable TV or Satellite TV service in favor of what is called Streaming TV. Streaming is transmitting your TV programming through your high-speed internet connection to your TV by way of a Smart TV or box like an Apple TV, Roku, PlayStation or Xbox. If you have an unlimited data plan, you can also stream TV to your mobile device.
People do this to:
Avoid long-term contract commitments.
Stop paying for more channels than they watch when cable/satellite tier bundles don't allow you to pay for only the channels you want.
Achieve monthly savings by selecting your favorite streaming channels and turning them on/off each month based upon what series are running currently. Examples might be Westworld on HBO, Homeland on Showtime, Star Trek Picard on CBS Hallmark's Christmas movies during the holiday season.
Major Streaming Services have installable apps that each have their own programming and prices, but many have free trials and all seem to allow you to go month-to-month without a long-term contract.  Major steaming services include Netflix, Amazon Prime Video, Hulu, Apple TV+, Disney+, SlingTV, FuboTV, YouTube TV, SlingTV, Philo, HBO and CBS All Access. Several new services like NBC's Peacock and HBO Max are expected to be released in the coming months.
In future issue of this column, I will share my personal stories about each of these streaming services, so check back regularly for the good, the bad and the ugly in streaming. Together, we will discover the best mix of programming for your personal interests and raise the bar in our own home entertainment.
Thanks for reading!