Lynn Allen's Billy Peiffer Talks About His Run-Ins With Prince, Eddie Murphy, And More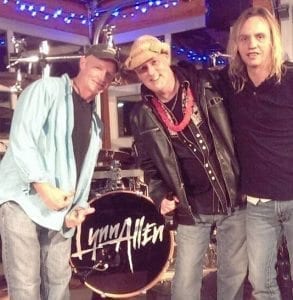 Charlie Murphy ain't got nothing on Billy Peiffer.
In the second of our two-part podcast with the Lynn Allen founder and front man, he talks about the band's career going back to the early '80s and his friendship and collaboration with Jesse Johnson, as well as his various interactions with the one and only PRINCE.
It's a hilarious and fun conversation with a master storyteller, and a podcast you must not miss.
Listen to my conversation with Billy in episode 111 of the QCUncut podcast, HERE.