Get Your Fill Of Fun Events In Illinois And Iowa This Week With The FUN10!
Looking for cool things to do over the weekend in the Illinois and Iowa Quad-Cities?
Check out our Fun10!
Fun10 — ten ways for you to have fun in the Quad-Cities, this week and every week, only on your site for fun, free, local entertainment, QuadCities.com!
Every week, we drop a new Fun10, to give you a head start on your week and a heads up on what's going on over the coming seven days. Check out Fun10 every Sunday for the details on ten awesome events happening around town. It's a cool read, and a great way to get started planning your entertainment for the week.
So what's on the Fun10 for this week? Read on…
See 'Rocky' With An Original Actor Friday
Presented By First Fleet Concerts, Rocky Horror Picture Show Featuring the original 'Brad Majors' – Barry Bostwick is taking place Friday at the Capitol Theatre in
Davenport
!
Doors: 7:00 PM
Show: 8:00 PM
All Ages
About The Rocky Horror Picture Show
Join the original 'Brad Majors' – Barry Bostwick – for a screening of the original unedited movie with a live shadow cast and audience participation! Plus a costume contest, and more!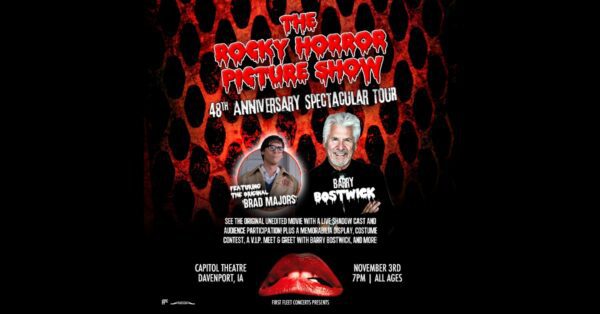 Pumpkin Patch Open Through Tomorrow
Pride of the Wapsi is a popular eastern Iowa Pumpkin Patch & Corn Maze destination. You're sure to be lost, laughin' and lovin' it in our exciting corn maze. With more than 30+ fall fest attractions, Pride of the Wapsi is proud to once again offer plenty of farmtastic fun for the whole family!
Pumpkin Patch & Corn Maze: October 1st-30th
Weekdays: Thursday – Sunday
Hours: 10am – 5pm
Address: 14600 305th St, Long Grove, IA 50036
To learn more about the pumpkin patch and corn maze follow this link to our website: PRIDE OF THE WAPSI
Gomes Coming To Common Chord
Anthony Gomes is playing Davenport's Common Chord Friday night at 8 p.m.!
Genre: Blues-Rock
Recommended If You Like: Stevie Ray Vaughan, AC/DC, Joe Bonamassa
Doors: 7pm / Show: 8pm
Tickets: $25 in advance / $30 day of show
Headliner: Anthony Gomes
Seating: General admission. No guaranteed seating. Table reservations available.
Age Restriction: All ages (Under 19 must be accompanied by an adult)
———
• High Voltage Blues (2022) debuts at #1 on the Billboard Blues Chart.
• Back to back #1 Billboard Blues Alrums, 8th consecutive album to crack the Billboard Top Ten.
• High Voltage Blues remains on Billboard Blues Chart for a staggering 22 consecutive weeks
• High Voltage Blues hits #1 on iTunes Blues Chart and Amazon's New Release Blues Chart.
• Blues Rock Review and Rock & Blues Muse Magazines select 'High Voltage Blues' as a Top Album of the Year.
• Featured in Guitar World Magazine's '30 Best Blues Guitarists In The World Today' poll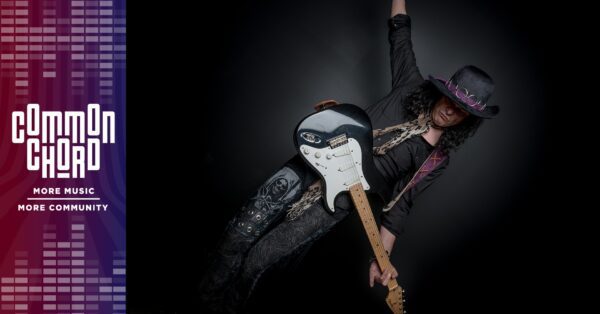 WIU Hosting Art Program
The Western Illinois University Art Department will offer a free Community Art Program for students in grades 1-8 over three Sundays in October and November.
Classes will be held Oct. 29 and Nov. 5 and 13. Classes for grades 1-2 will be held from 1-2:30 p.m. in Garwood Hall, room 24; grades 3-4 will be held from 1-2:30 p.m. in Garwood Hall, room 25; and grades 5-8 will be held from 3-4:30 p.m. in Garwood Hall, room 24 each Sunday.
This program is designed for students in grades 1-8 interested in exploring various art topics. Students in grades 1-2 will have the opportunity to create art pieces related to nature, such as a tree, a spider web dream catcher and a corn cob with texture. They will work with colors in both two and three-dimensional art to develop their artistic skills. Students in grades 3-4 will learn 2D design and 3D creation techniques. They will create woven owls, a stained glass fixture and a layered cutout using paper landscape scenes. Students in grades 5-8 will design and construct their own haunted house by creating a patterned fabric by carving stamps and transferring the design with fabric paint.
To register for the program, email Abigail Ehrenberger at am-ehrenberger@wiu.edu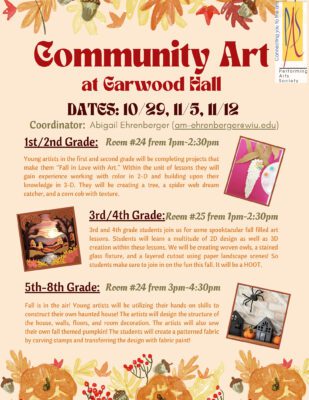 Tweed Ride Rolling In
A seasonal favorite is coming to historic Muscatine on November 4!
The ride will depart Contrary Brewing at noon and return to the brewery at 3 p.m. (route details to be announced at a later date).
The event will feature live music at the afterparty provided by Lojo Russo and more! Prizes will be awarded for Most Stylish Lady, Most Dapper Gent, and Best Mustache as well as a "Best of Show" bike.
Stay tuned to this event page for more details.
Stay classy and ride on!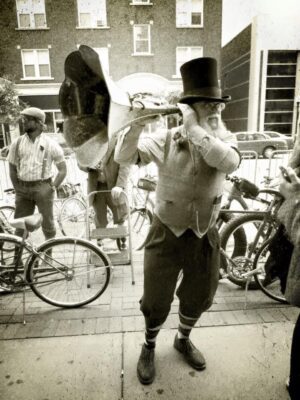 Get Fit On The Skybridge
Get Fit on the Davenport Sky Bridge!
Free fitness every Sunday at 9am. Beat those winter blues, keep those cold muscles active and share a smile or a high 5 with some great people! There is about 50 mins tonwalk, jog run, climb stairs, shake your hips with Zumba and so much more! Positive quotes are hung throughout the course that you go at your own pace at. At the end we draw for prizes thanks to local businesses donating ever week! Wear layers it gets warm inside, water available, and a great playlist!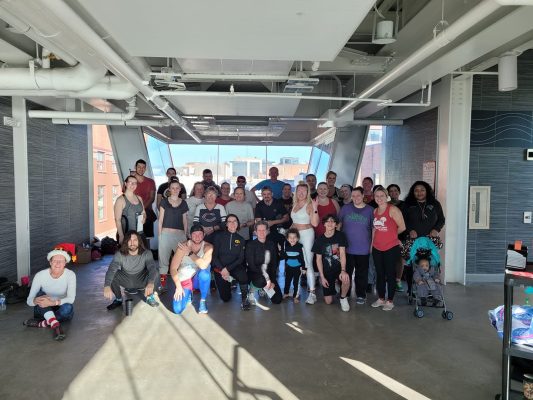 Bootleg Hill Open Mic Showcases Local Talent
Looking for a spot to showcase your talents?
How about the Bootleg Hill open mic night?
The musical open mic night is back. Happening weekly at Bootleg Hill Honey Meads in downtown Davenport. All are welcome. Hosted by Dan Fennesy and starts at 8 p.m.
Rock Out With Bingo!
It's time to rock out with rock star bingo!
Think you know your music trivia? Time to test your skills!
Think you know your music?
If you know what song contains these lyrics, you would probably love Rock Star Bingo!
"And she's watching him with those eyes,
And she's loving him with that body, I just know it,
Yeah 'n' he's holding her in his arms late, late at night."
What is Rock Star Bingo?
Just like "regular" bingo, but we replaced bingo numbers, like "B16", with parts of songs. If you know the song title (no phones, devices or apps – basically no cheating), then place a bingo chip on that square. Get 5 squares in a row and you're a winner!!
It's the most fun you will ever have playing bingo!
According to the folks involved, here are the deets:
**NEW Start Time of 7pm**
Rock Star Bingo
EVERY Wednesday @ 7pm
The Tangled Wood (
Bettendorf
, IA)
B-I-N-G-O +
Name That Tune +
Sing-a-longs
Rock Star Bingo
FREE To Play
Win FREE drinks!
Music changes EVERY week!
Music from the 50's through music that came out in the last month!
#ThisAintYourGrandmothersBingoNight
Trivia Night Hits Bettendorf
Trivia Night Live is rolling into The Tangled Wood in Bettendorf every Tuesday at 7 p.m.!
It's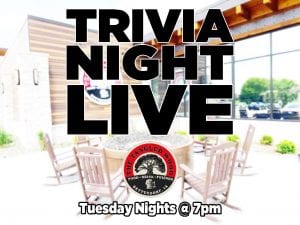 Free To Play, with up to eight people per team playing in various categories.
What is Trivia Night Live?
Trivia Night Live is a live interactive team trivia game played at your favorite restaurants and bars. The game consists of four rounds of questions of increasing difficulty and point values. Categories range from current events, history, geography, science, sports, and more….
Trivia Night Live is free to play, and you can have up to 8 members on a team.
Prizes are awarded for the winner of the 1st half and the overall winners win a $25 gift card for 1st Place, $10 for 2nd Place (cannot be used the same night).
We ask a question, and then play a song. Your team has the duration of that song to turn in your answer. No cell phones. web devices or smart watches can be used, just the useless trivial knowledge contained between your ears.
#LiveFromDavenportItsTriviaNight
Get The Blues Every Wednesday At Kavanaugh's
The Hilltop is THE neighborhood bar and grill of the Quad Cities. Featuring the best local draft beer selection and great food. It's at 1228 38th St., Rock Island.
And every Wednesday night at 8 p.m. at the Hilltop you can check out some awesome local musicians at the open mic blues jam.
So if you like the blues, head to the Hilltop on Wednesdays!