Genesis Medical Center Davenport Earns Level III Trauma Reverification
Genesis Medical Center-Davenport will continue to treat and care for trauma patients after being re-verified as a Level III Trauma Care Facility by the Iowa Department of Public Health's (IDPH) Bureau of Emergency and Trauma Services. The reverification is for a three-year period.
The Level III reverification means that the hospital has demonstrated an ability to provide prompt assessment, resuscitation, surgery, intensive care, and stabilization of injured patients and emergency operations.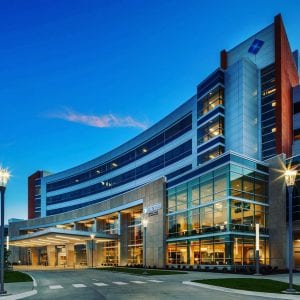 "We are pleased to be acknowledged for the quality trauma care that Genesis provides for our community," said Jacob Zisette, RN, MHA, Director, Critical Care, GMC-Davenport. "This recognition is a testament to the teamwork and dedication of all Genesis colleagues who have a role in caring for trauma patients.
"I want to thank the GMC-Davenport trauma teams for their hard work in preparing for and taking part in the successful survey."
In its final assessment, the IDPH survey team noted the GMC-Davenport trauma program does a "remarkable" job with interdisciplinary collaboration and keeping members of the trauma team active and engaged. "This collaborative effort among all specialty lines leads to continuity of care which is a strength to the injured patient," the surveyors concluded.
In addition, the IDPH survey team highlighted the leadership provided by Trauma Program Medical Director John Hartman, M.D., and Trauma Coordinator Andrea Bladel, RN. There were zero criteria deficiencies noted in the survey team's summary of trauma program strengths and recommendations.
The IDPH survey team is multidisciplinary and spends the site visit reviewing a host of trauma clinical processes/procedures, collaboration with EMS and other Genesis teams and the service and education provided to the community. The survey also includes walk-throughs of the Emergency Departments, Imaging, ICU, Operating Rooms and blood bank areas.