Enjoy a Bedtime Story from Josh Gad
Josh Gad, the man behind the infamous voice of our beloved Olaf, has taken to Twitter to read children's books. Each night around 6:30 p.m. he takes the world of Twitter to read to your children (or yourself) for about 10 minutes.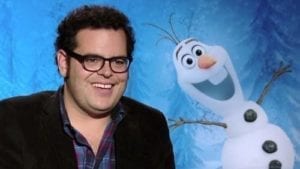 So far, the skilled voice actor has read from books like The Day the Crayons Quit by Drew Daywalt, Olivia Goes to Venice by Ian Falconer, and the classic tale The Giving Tree by Shel Silverstein, giving each character an entertaining and unique voice.
Follow Josh Gad on Twitter for upcoming reading sessions at: https://twitter.com/joshgad
#GadBookClub
---
For more fun things to do in the Quad Cities this week, check out the latest issue of FUN10QC.