'Two Distant Strangers' Is A Masterpiece
Art is a powerful tool.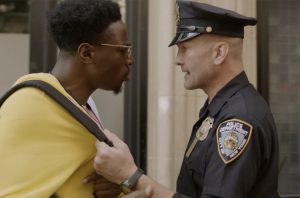 It can make us laugh.
It can make us cry.
It can make us think.
It can be used to fictionalize harsh real-life circumstances in order to enhance our acceptance and understanding of actual reality.
That's the power behind the Netflix short (and Oscar nominee and front runner) Two Distant Strangers.
Sharply written by Travon Free and directed by Free and Martin Desmond Roe, this 32 minute masterpiece centers around Carter James (an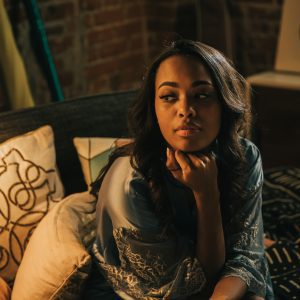 nuanced and solid Joey Bada$$), a clean cut black dude reliving the same day of waking up next to his new fling (an absurdly authentic Zaria Simone), enjoying morning flirtations before heading home to feed his dog. Carter never makes it, though, after an altercation with Merk (the stunning Andrew Howard), a nightmare member of the NYPD. The morning plays out over and over and over and over again in different ways but the outcome is always the same as we find ourselves stuck in a sick – and shockingly familiar – Groundhog's Day-esque game of Death Dejavu.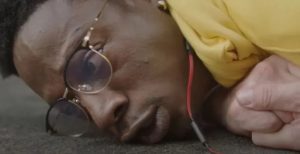 Two Distant Strangers is a potent work of swift and jarring cinematic genius that captures the grimmest reality of what's it like to be living in America right now: a seemingly never-ending series of unarmed people of color suffering through brutal and often times deadly encounters with law enforcement.
So.
Drop everything.
Clear the next 30 minutes.
Watch Two Distant Strangers on Netflix.
It is the single most important film of 2020 and 2021.