Explore Geneseo And Enjoy Its Flavors On State Street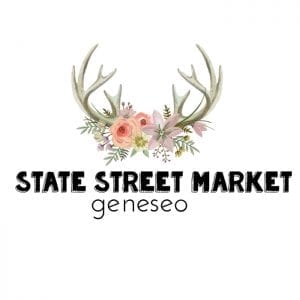 Could there be a better way to spend a beautiful Autumn day, than to stroll along the quaint streets of Historic Downtown Geneseo, while shopping and enjoying music and food?
This year's State Street Market Geneseo will be happening Saturday Oct 7 from 10 a.m. – 4 p.m. in beautiful downtown Geneseo.
State Street will be filled to the brim with vintage, handmade and handpicked merchandise. In addition to the amazing local businesses, there will be visiting vendors for all your browsing and shopping needs. To check out some of the visiting vendors and existing business deals, go to the State Street Market Facebook page at https://www.facebook.com/statestreetmarketgeneseo/.
Live music and many food options will also be available.  There are so many new additions this year that you won't want to miss!
Come get prepared for everything Autumn this weekend, at the State Street Market in Geneseo!