Nicole Mann Appointed Executive Director of EveryChild Moline
Moline, IL (August 9, 2023) — Human services leader Nicole Mann has been named Executive Director of EveryChild, an agency that provides child abuse prevention, education and treatment programs for children and families. Throughout her career, Mann's work has been focused on providing services that address the needs of vulnerable children and families in the Quad Cities region. She has spent almost 20 years working to prevent youth and families from entering the juvenile justice and child welfare systems.
"Our Board of Directors is thrilled to have Nicole join EveryChild as the Executive Director effective September 1, 2023," said Kristin Berry, Chair of the Executive Search Committee and Vice Chair of the EveryChild Board of Directors.
"Nicole possesses the qualifications and expertise in the human service nonprofit space that will continue to build on the momentum created by current Executive Director Mark Mathews. We look forward to having Nicole's thoughtful leadership as EveryChild continues its positive impact on children and families throughout Illinois and Iowa."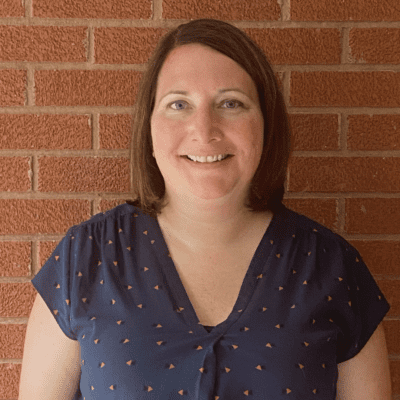 Most recently, Mann served as Director of Scott County Kids, an umbrella organization that provides for the physical and mental health of children from birth to 18 years of age. In this role, she worked closely with community partners to identify service gaps and helped create and support programming that is preventative, family-centered, and community-based to reduce approaches that rely on institutional, out-of-home, and out-of-community care.
"After serving as the Director of Scott County Kids for the last six years, I am honored to be leading EveryChild as their next Executive Director," said Nicole Mann. "I have been an active advisory committee member for EveryChild since 2009. I am excited to be joining such an amazing agency that has been serving every child for more than 45 years."
Prior to Scott County Kids, Mann oversaw domestic abuse comprehensive services in Clinton, Jackson, Louisa, Muscatine, and Scott Counties for Family Resources' SafePath Survivor Resources. She has also served as a Family Therapist for Friendly House where she provided therapy and case management services for a therapeutic day treatment program for adolescent males in Scott County.
Among her many professional and volunteer activities, Mann serves as a member of Scott County and Clinton/Jackson Counties Community Partnerships for Protecting Children Planning Committees; Child Abuse Prevention Advisory Council; Scott, Des Moines, and Dubuque County Cultural Equity Committees; and Southeast Iowa Link Children's Advisory Council. She is a licensed social worker and has both an MBA and MSW from St. Ambrose University and a BA in Criminal Justice from the University of Nebraska.
In May, EveryChild engaged Kittleman & Associates to conduct a search for its new Executive Director upon current Executive Director, Mark Mathew's, announcement that he would be stepping down to pursue other opportunities. Kittleman & Associates is a national executive search firm that specializes in the recruitment of CEOs for tax-exempt nonprofit organizations, public charities, and philanthropic organizations. For more information, visit www.kittlemansearch.com.
About EveryChild
EveryChild, formerly known as the Child Abuse Council, is a bi-state, regional non-profit agency that leads community efforts to eliminate child abuse and neglect by strengthening children and families through treatment, education, and prevention. EveryChild's programming focuses on the earliest years in a child's life to ensure a strong start for a healthy future. The organization's vision is that all children in their community will be raised in a safe, nurturing family environment. For more information, visit www.foreverychild.org.