Blue Oyster Cult Rock the Quad Cities November 18!
Blue Öyster Cult will perform in the Rhythm City Casino Event Center on Saturday, November 18 at 8 PM!
For five decades, Blue Öyster Cult has been thrilling fans of intelligent hard rock worldwide with powerful albums loaded with classic songs. Indeed, the Long Island, NY–‐based band is revered within the hard rock and heavy metal scene for its pioneering work. Blue Öyster Cult occupies a unique place in rock history because it's one of very few hard rock/heavy metal bands to earn both genuine mainstream critical acclaim as well as commercial success.
Upon the release of BÖC's self–‐titled debut album in 1972, the band was praised for its catchy–‐yet–‐heavy music and lyrics that could be provocative, terrifying, funny or ambiguous, often all in the same song. BÖC's canon includes three stone–‐cold classic songs that will waft through the cosmos long after the sun has burned out: The truly haunting "(Don't Fear) The Reaper" from 1976's Agents of Fortune, the pummeling "Godzilla" from 1977's Spectres and the hypnotically melodic "Burnin' for You" from 1981's Fire of Unknown Origin.
Learn more: BLUE OYSTER CULT COMES TO THE QUAD CITIES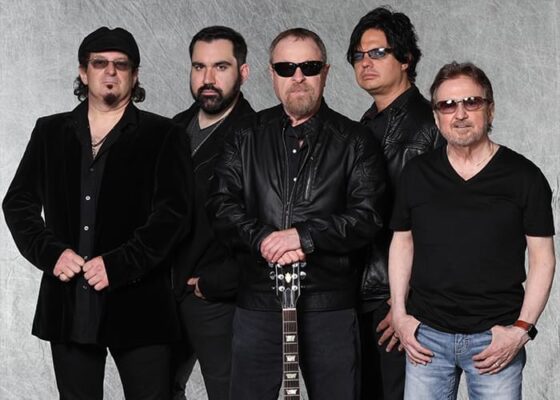 𝘗𝘭𝘦𝘢𝘴𝘦 𝘯𝘰𝘵𝘦, 𝘸𝘩𝘦𝘯 𝘱𝘶𝘳𝘤𝘩𝘢𝘴𝘪𝘯𝘨 𝘵𝘪𝘤𝘬𝘦𝘵𝘴 𝘵𝘰 𝘰𝘶𝘳 𝘦𝘷𝘦𝘯𝘵𝘴, 𝘸𝘦 𝘥𝘰 𝘯𝘰𝘵 𝘳𝘦𝘤𝘰𝘮𝘮𝘦𝘯𝘥 𝘶𝘴𝘪𝘯𝘨 𝘢 𝘵𝘩𝘪𝘳𝘥 𝘱𝘢𝘳𝘵𝘺 𝘳𝘦𝘴𝘢𝘭𝘦 𝘴𝘪𝘵𝘦. 𝘉𝘦 𝘴𝘶𝘳𝘦 𝘵𝘰 𝘱𝘶𝘳𝘤𝘩𝘢𝘴𝘦 𝘥𝘪𝘳𝘦𝘤𝘵𝘭𝘺 𝘧𝘳𝘰𝘮 𝘰𝘶𝘳 𝘸𝘦𝘣𝘴𝘪𝘵𝘦 𝘰𝘳 𝘱𝘶𝘳𝘤𝘩𝘢𝘴𝘦 𝘪𝘯 𝘱𝘦𝘳𝘴𝘰𝘯 𝘢𝘵 𝘛𝘩𝘦 𝘔𝘢𝘳𝘬𝘦𝘵.