Davenport Cancels Music On The River
Davenport has decided to cancel Music on the River.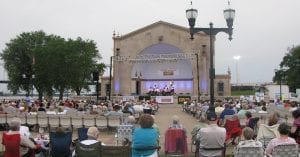 The city released the following on its website tonight:
After careful consideration of the health and safety of our patrons, along with the uncertainty regarding future distancing guidelines, the Riverfront Improvement Commission has cancelled Music on the River Summer Concert Series 2020 season.
Please enjoy the summer while staying safe. We look forward to this wonderful tradition returning in 2021.
If you have any questions or concerns please contact Steve Ahrens.