Wine Walk with Friends in the Village of East Davenport
Wine sampling events are always fun, but when you are partaking to help raise funds for a good cause they always seem to feel even better!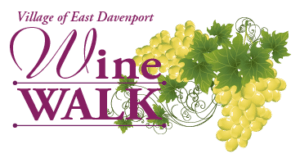 Gilda's Club and the Village of East Davenport are hosting their annual Wine Walk this Saturday Aug 20 from 3-6 p.m. A $25 donation to Gilda's Club will result in a commemorative wine glass and a wristband to participate in an East Village-wide wine tasting!
Visit participating businesses throughout the Village to enjoy a 1 oz. sample of wine. Local, domestic and imported wines will be offered as well as samples from the local Homebrew community. Multiple bands will be located throughout the area. This is a fun and relaxing wine tasting experience.
For more information, visit http://www.villageofeastdavenport.com/Village_Wine_Walk.php.
Come enjoy this fun and relaxing experience with your friends!